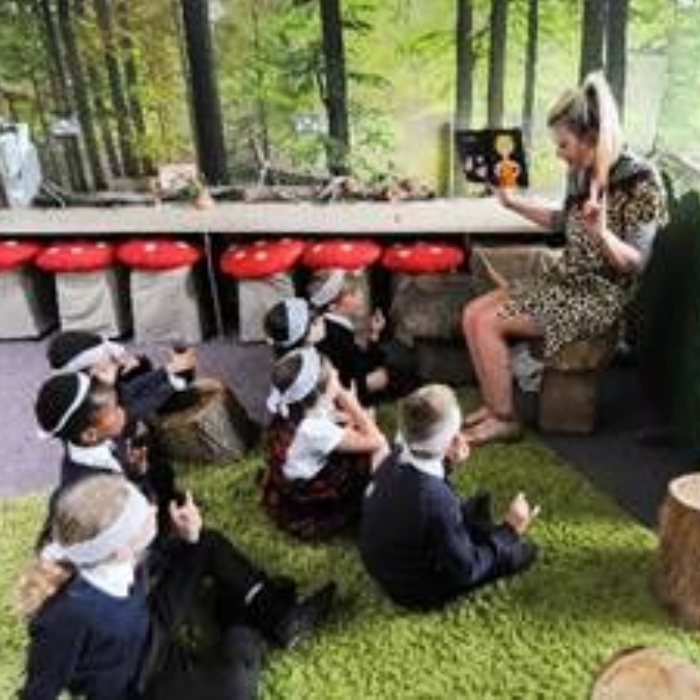 From a young age I always knew I wanted to work with young children. During sixth form, I spent time volunteering at a local nursery, and this confirmed my passion for Early Years. I knew then that teaching in early years was the path I wanted to follow.
I spent three years at Leeds Trinity University studying Primary Education, specialising in early years. During my final placement, I was given the opportunity to shadow my mentor within her role of Phonics Lead. This experience ignited my passion for phonics. The school was far from your standard 'leafy lane' primary school and there wasn't a single child in the nursery who knew what a book was, never mind the daily task of having a 'story' or book read to them. Watching these children 'attempt' to participate in a full thirty-minute phonics session broke my heart. I found myself constantly asking the question 'should nursery children be taught phonics?'. After completing my first year as a teacher I was asked what subject I would like, I instantly jumped at the opportunity to lead phonics across the school and still enjoy doing so seven years later.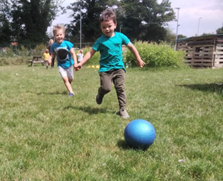 I feel lucky to work with our nursery manager, who shares my passion for phonics. We are constantly collaborating on how we want Phonics to look in our nursery. Our ideas have certainly evolved over time with the nursery.
Initially nursery was only teaching phase 1 phonics from September until it was made aware that the staff were noticing the children were keen to learn new sounds. As highly skilled practitioners within our nursery, the team knew they had to follow their interests.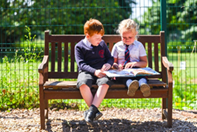 Before we began teaching phonics, we knew we had to inspire and engage the children to enjoy reading. To achieve this we ensured books were in all areas of our provision and the children were getting daily opportunities to be read to throughout the day. The decision on how phonics would look was not taken lightly, and the added pressure of 'early reading' from Ofsted and the ever changing early years curriculums made these decisions even more difficult and confusing. One decision that was made easy was the fact we knew we didn't want to introduce a long, structured, adult led session where the children were forced to sit and try their best to look engaged. If a child struggles to sit and listen to a story, they are definitely not ready to join in a formal phonics lesson.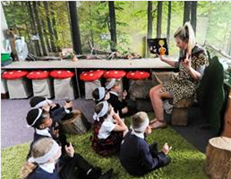 We knew that before introducing any letters and sounds to the children, it was vital to start with phase 2 phonics which concentrates on developing children's speaking and listening skills and lays the foundations ready to introduce sounds. For the children's first few terms at the nursery, we spent time reading to the children. We also introduced daily nursery rhyme sessions to develop the children's phonological awareness, to hear the sounds and syllables in words and boost their language development. It is so important that the correct foundations are put in place to help read and spell. Not only does teaching nursery rhymes help the children learn easy recall and memorisation, but it also teaches them that events happen in sequence, to help their understanding of stories. Alongside this, it also improves their maths skills as they use pattern and sequence. We also played different listening games with the children. During summer term, as we are getting children 'school ready', we began introducing letters and sounds to those children who were ready to do so in small short sessions.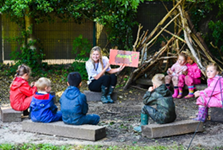 We are constantly reviewing our decisions and introducing new ideas. As teachers, we will always wonder if our decisions have been the right ones for our pupils, but so long as the children are engaged, happy and progressing we are confident that we must be doing something right.
Sophie Walshaw - Peckover Primary School