BWA's artists visit galleries in Birmingham
09/06/2019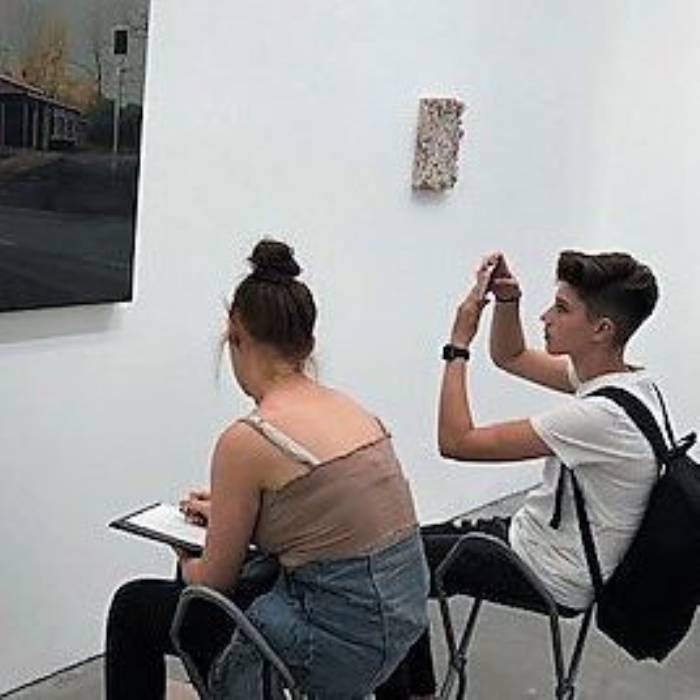 Brooke Weston Academy's Year 10 art and photography students recently enjoyed an educational trip to Birmingham Museum and Art Galleries.
In the museum students saw a range of art and design work from Ancient Egypt up to the present. They then went to the Ikon gallery to see an exhibition of contemporary and contextual work. The annual visit is an important part of the GCSE coursework module and has benefited many students in the past.
The trip enabled the students to sketch and photograph views around Birmingham, including roof top panoramas from the library.
All of the sketches, photographs, notes and material from the visit will be presented by the students as part of their GCSE coursework folders.