News from CBA's Music Department
27/11/2019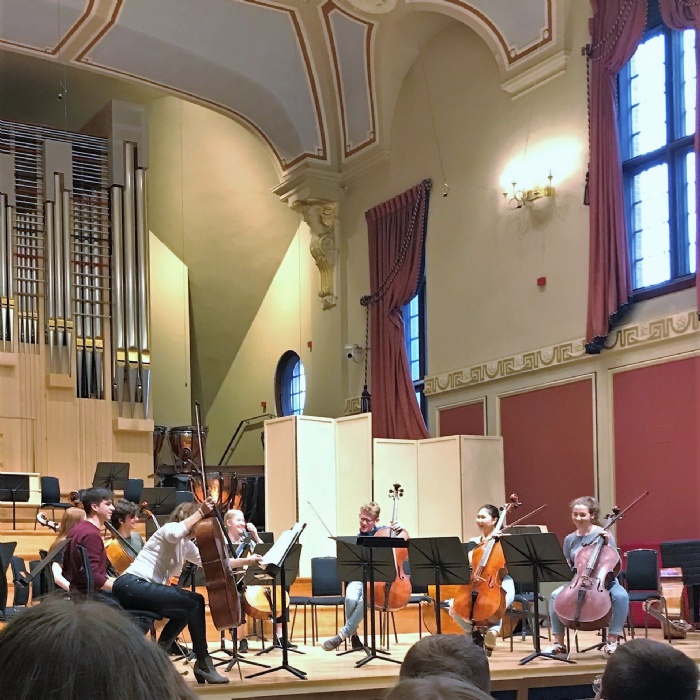 Students from the Music Department at Corby Business Academy have had a busy few weeks, having visited the School Proms at the Royal Albert Hall and the Royal Academy of Music in London on an aspirational visit.
Over 20 students visited to give them an experience of these iconic musical venues and show where studying music could lead.
Director of Music, Clive Wears said: 'This trip was an amazing opportunity for them as they saw behind the scenes at the Royal Academy of Music and sat in on a rehearsal of the String Orchestra which was a hugely exciting experience for them. Later on we saw the amazing and energetic School Proms in the Royal Albert Hall which showcased youth music at its best.'
'Our Concert Band and Big Band are now busy preparing for their trip to Nottingham this Sunday when they will play at the National Concert Band Festival at Nottingham High School. The Concert Band will be performing at 11.30am and the Big Band at 1.00pm. Both are performing a 15 minute programme to perform to a distinguished panel of adjudicators.'
As well as this the Concert Band are looking forward to performing at their annual Primary School tour on Thursday 12th December and CBA Vocalize (choir) will be performing to members of the community at Seagrave House on Friday 13th December.
To see more photographs click here.