BWA student wins Young Geographer of the Year award
12/04/2020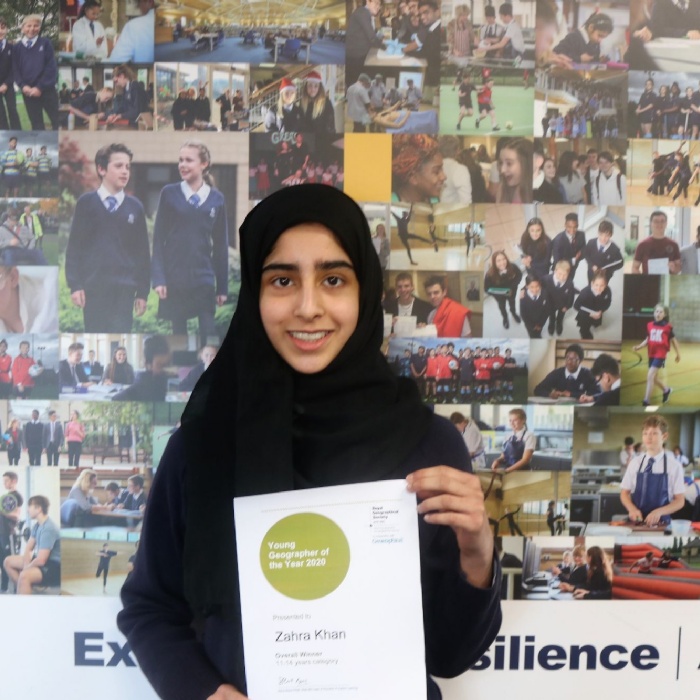 Congratulations to Zahra Khan from Brooke Weston Academy who has won the Royal Geographical Society's Young Geographer of the Year competition.
Zahra, from Year 10, won the top prize in the Key Stage 3 age group (for ages 11 to 14) of the competition. She received a certificate and will also win a geography related prize.
Zahra, who also won an award for being Outstanding Student of the Year at this year's Prize Giving, said: 'Our teachers encouraged all of us to take part in the competition and they chose ten to enter for the competition. My poster was about gems and minerals. It took me quite a few days to complete. I collect gems and minerals so I thought that would be a good project as I am interested in them. I have been collecting them for quite a few years. I was very happy when I heard I had won the competition!'
Steve Brace, Head of the Education department at The Royal Geographical Society said: 'We were very impressed with the overwhelming quality and volume of entries to this year's Young Geographer of the Year Competition, with over 12,000 pupils taking part from home or in schools across the UK and beyond. We were looking for original and detailed answers to this year's theme of 'the world beyond my window' and we're sure that our winners have great geographical futures ahead of them.'
The RGS said it chose Zahra's entry 'due to its uniqueness and originality, being able to incorporate her passion for gems and minerals into the project by mapping different minerals across the globe whilst being able to present it in an impressive manner along with strong and informative content in her written sections.'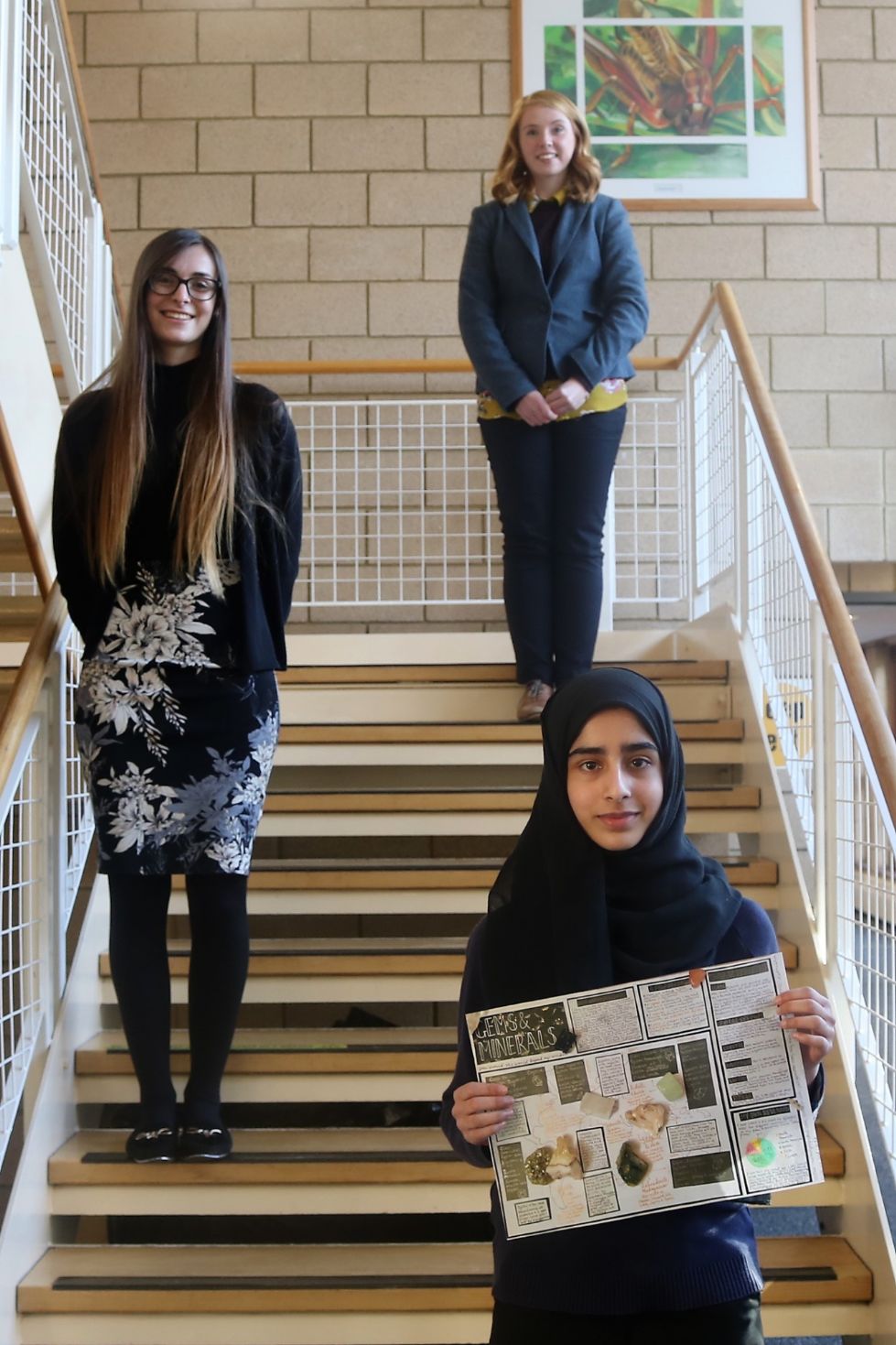 Juliette Smith, Head of Geography at Brooke Weston Academy, said: 'The geographers' work needed to meet a rigorous set of success criteria in order to be entered in to the competition including excellent attention to geographical terminology, presentation of their own data and referencing sources correctly.
'The theme this year of 'the world beyond my window' allowed students to research and create a piece of work on anything that interested them whether that was a topic of interest from their Geography lessons or outside of the classroom. Zahra's entry including her own collection of gems and minerals was so imaginative and we are delighted that she has discovered how the study of geography links to her hobby.'
Zahra's teacher, Eloise Scarth said: 'I am so proud of Zahra as she worked so hard on her poster throughout lockdown. Zahra was dedicated to making sure the poster embodied a passion of hers linked to geology which is a key part of geography we don't get to focus as much on in class. What an amazing achievement as this is a national competition and hopefully will motivate future students to get involved.'