TCA teacher's 4,000 Press-Up Challenge makes national news!
16/02/2021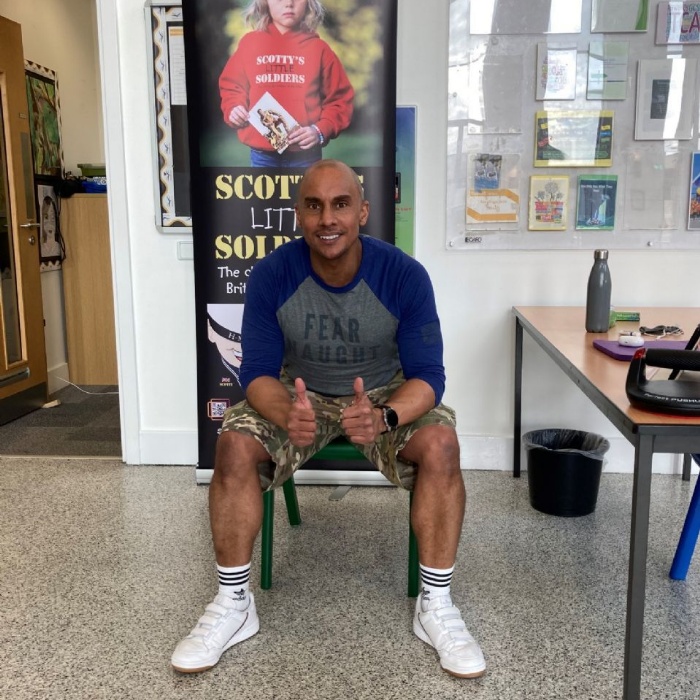 It was a challenge that escalated, but Mr Siracusano, from Thomas Clarkson Academy, stayed true to his word that he would see it through, completing an epic 4,000 press-ups over the course of the school day.
What started as a 1,000 press-up challenge to encourage students to stay active during lockdown soon grew into an even harder feat - and the story has now featured in the Daily Express today! (February 16th 2021).
Starting at 8.30am, Mr Siracusano completed the challenge in 6.5 hours, starting with 15 press-ups per minute then moving to 10 per minute. At midday, the pain started to kick in and the assistant principal began to wonder what he'd taken on.
'I think it's one of the hardest physical things I've ever done,' he said. 'I was fairly confident I could do it, but when I got to midday and I still had three hours to go, I was mortified and thought, "what have I done?" as I had cramp in my left tricep.
'I was just trying to relax, zone out and keep my heart rate down. I had some high-energy gel for the last few hours to get through it. What kept me going was knowing I was being filmed and how I'd never live it down if I stopped!'
As well as raising awareness of the importance of staying active, Mr Siracusano was also fundraising for Scotty's Little Soldiers, a charity set up by the mum of Year 7 student Brooke Scott to support bereaved Armed Forces children. Nikki Scott founded the charity after Brooke's dad, Cpl Lee Scott, died while serving in Afghanistan in 2009 when Brooke was just a baby.
Mr Siracusano, a former Physical Training Corps Instructor with the 1st Royal Tank Regiment, knew Cpl Scott and wanted to help the charity.
Brooke and her mum supported Mr Siracusano as he finished his challenge, something which helped to spur him on, along with the encouragement from staff and students who were in school on the last day of term.
Mr Siracusano said: 'If I'm going to ask people to part with their cash during lockdown, it needed to be an arduous challenge and I wanted to do it in school so people could see I'd done it. I was so glad when it was over! But I'm pretty chuffed I did it.'
He hoped it would send a message to students that they too can keep fit even during a national lockdown, saying: 'My message to students would be, you are responsible for you. That's what I'd like to instil in them. Even if they're at home, they can keep active. You don't have to be the strongest – even if you can only do one press-up, do one every day for a week and then build on that. Everyone has to start somewhere.'
Mr Siracusano was interviewed on BBC Radio Cambridgeshire – listen here to the afternoon show with Dave Webster (2 hours and 24 minutes in, 12/02/21).