Gretton's 'Apprentice' project shows Ambition for All
10/04/2017
The CEO of the Brooke Weston Trust and Associate Principal of Corby Business Academy were on the judging panel for Gretton's Apprentice competition held as part of the school's Ambition for All project. Students were tasked with devising products, packaging and marketing and they presented their ideas and finished products in front of the whole school.
Dr Andrew Campbell and Ms Janina Taylor listened to the students' pitches and sampled their wares before deciding which team would win the coveted title of Apprentice Winners 2017. Each team had to assign roles and come up with packaging and marketing materials, which included a catchy jingle that they all sang with great gusto!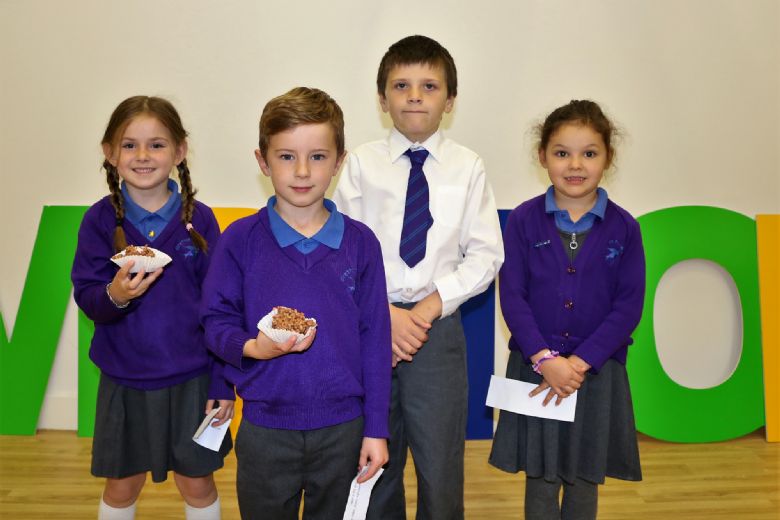 First up were Ash class from Year 2/3 whose 'Super Bar' cupcakes were a winning combination of biscuit base topped with chocolate rice crispy cake plus a mini marshmallow on top. They were a sell-out at 50p per cake and proved very popular in the sales session when all the teams' handmade items were available for parents to buy after school.
Then it was Willow class's turn to wow the judges with their beautifully presented 'hot chocolate cones', a combination of chocolate powder, mini marshmallows and hot chocolate chips.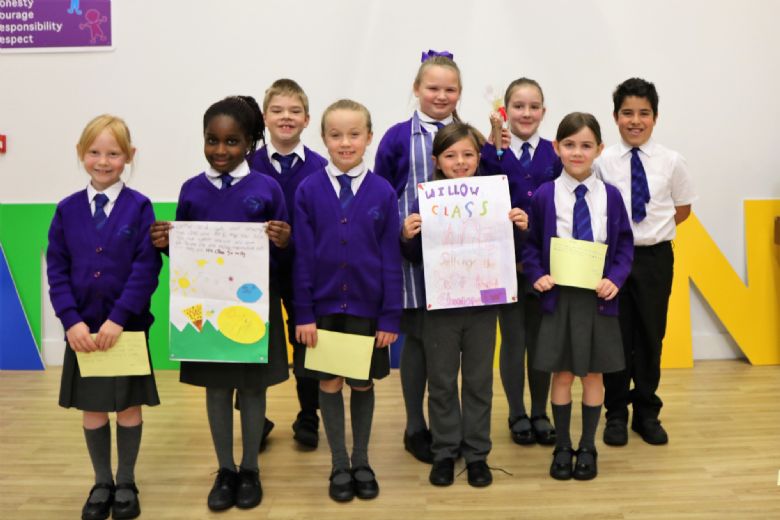 The students, from Year 3/4, made sure the packages were tied with ribbon and beautifully labelled with hand-written instructions on how to make the drink that was marketed as 'perfect for Christmas.' The team also made posters, signs and bunting along with a good profit!
Maple class from Year 5/6 were next to present their products, Maple's Mocktails, which they invented after spotting a gap in the market. They supplied two delicious samples to the judges, one of pineapple and orange juice and the other comprising cranberry juice and Sprite. They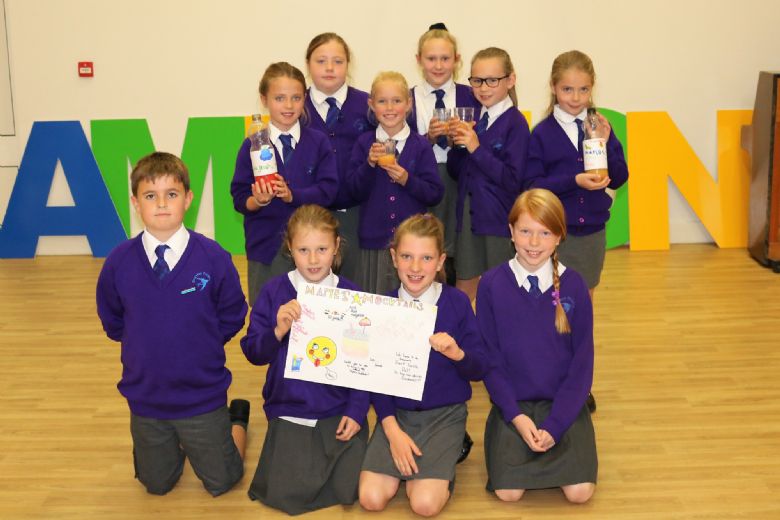 also had an impressive marketing campaign and were even working on a television advert based on a tropical island.
Finally it was Year 6's turn and Sycamore class had split into four teams of five so that each person had an assigned task of project manager, slogan writer, advertising executive, designer and manufacturer. Each group made a range of home-made seasonal tags to add the finishing touch to presents. The class talked about their roles, the challenges they faced and how they might adapt the product in future.
The judges had a brief time to deliberate before delivering the verdict. Ash class were commended on their market research, posters and amazing jingle, while Willow received praise for their packaging, marketing and the fact that the recipe could be adapted and developed. Maple's packaging and slogan received particular praise along with fact that they had spotted the gap in the market. Sycamore was singled out for their honest reflection on how they could have adapted their price and strategy to attract more customers.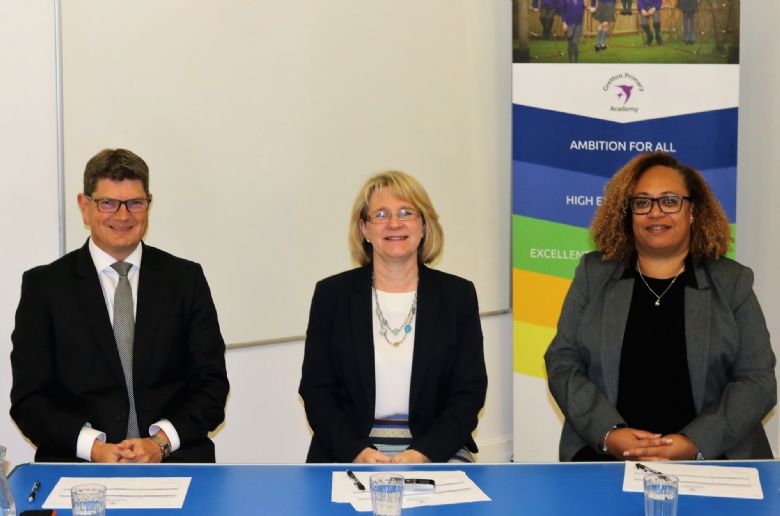 Congratulations to Maple class who were crowned this year's winners and thanks to Dr Campbell and Ms Taylor for their feedback and constructive comments. The competition marked the end of a busy month for Gretton when they held a careers assembly and careers day so that students could learn more about different jobs. Business people and parents were invited into the school to talk about their roles and career paths. Olympic swimmer Grant Turner came in to tell the students about his sporting aspirations and success.
Mrs MacDonald said: 'Well done to all the students who really enjoyed this project and put a huge amount of effort into it. They learned a great deal from the process including how to assign tasks as well as work collaboratively, they carried out market research and put that into graphs so they could assess their ideas and, as well as making their products they also came up with compelling and original marketing materials. Following all the hard work that has gone into it we may make this project an annual fixture in our calendar. Although the Ambition for All focus will now fall on other Trust schools, we, at Gretton, intend to be as active and ambitious as ever! '
Compass Primary Academy are now October's Ambition for All torchbearers and they are also running a series of events to engage and enthuse their students and staff.