Compass students take on Iron Child challenge
23/10/2017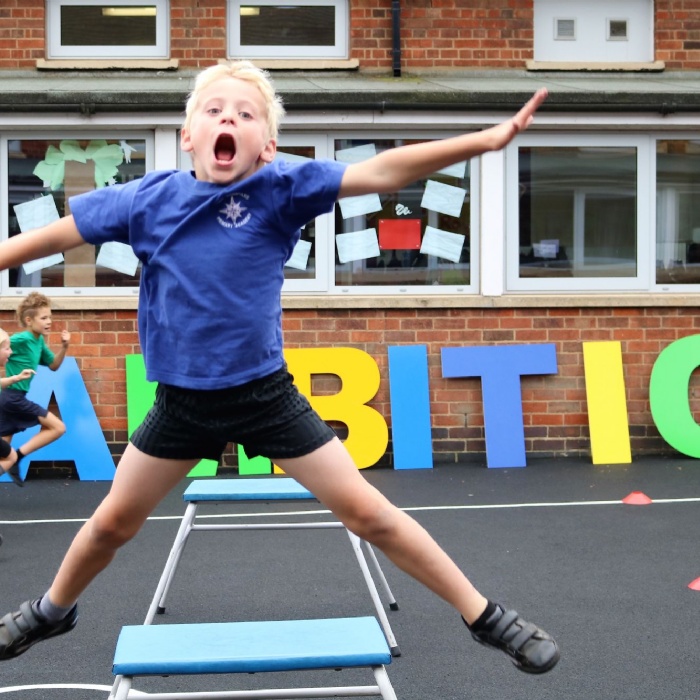 Students at Compass Primary Academy had a great time taking part in a specially built assault course to raise sponsor money. The Year 3s each completed five circuits of the 'Iron Child' course, devised by PE teacher Gavin Hall, which challenged the students in a range of physical skills.
Class teacher Mr Knight said: 'This involves so many different PE skills such as balance, key skills and jumping ability.'
The afternoon session is one in a series of events that Compass Primary Academy is running as part of their 'Ambition for All' campaign this month. The Year 3 students also set up a 'dinosaur museum' with key fossils including a genuine shoulder bone plus a café with dinosaur shaped biscuits for visitors to buy.
To see some of our favourite pictures of our children enjoying the assault course click here.