KSA marks World Diabetes Day
16/11/2017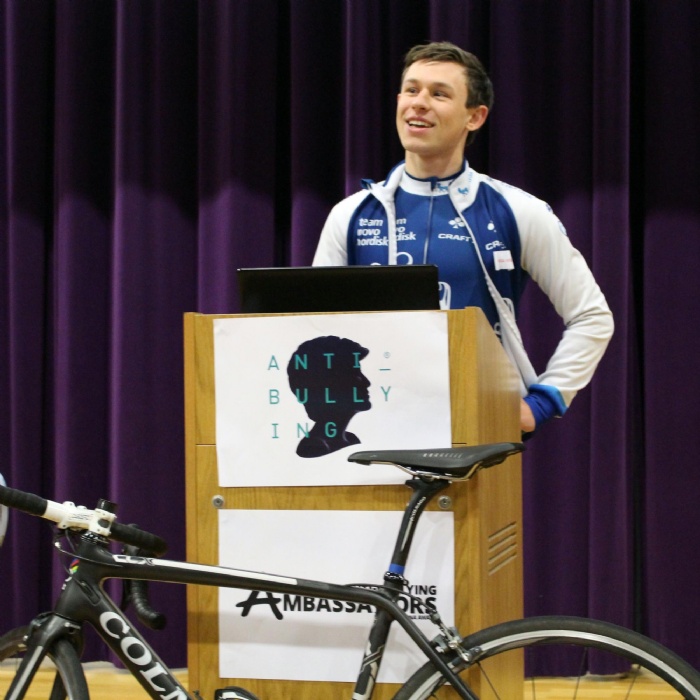 Kettering Science Academy marked World Diabetes Day by having guests Dr Michael Pierides and Mr Bob Geodbloed, a professional cyclist with type 1 diabetes speak to students.
Bob cycled to the Academy before giving an assembly to Year 10 and 11 students to promote that having diabetes is not a barrier to achieving great things. He said 'When my doctor diagnosed me with diabetes, he told me that it would affect my whole life and that I would no longer be able to participate in sports. Whilst I was on google trying to find out more information about diabetes, I came across Team Novo Nordisk where the whole cycle team have type 1 diabetes. While I have to be more aware and careful of what I eat, I can still do everything if I set my mind to it.'
Dr Pierides, from Kettering General Hospital said: 'We need to make sure we are offering patients the support they need and show them that they can still live a normally active life.'
The speech was the first part of a series of events the duo were taking part in to raise awareness of the condition.