Students recruited to elite Trust rugby squad
24/11/2017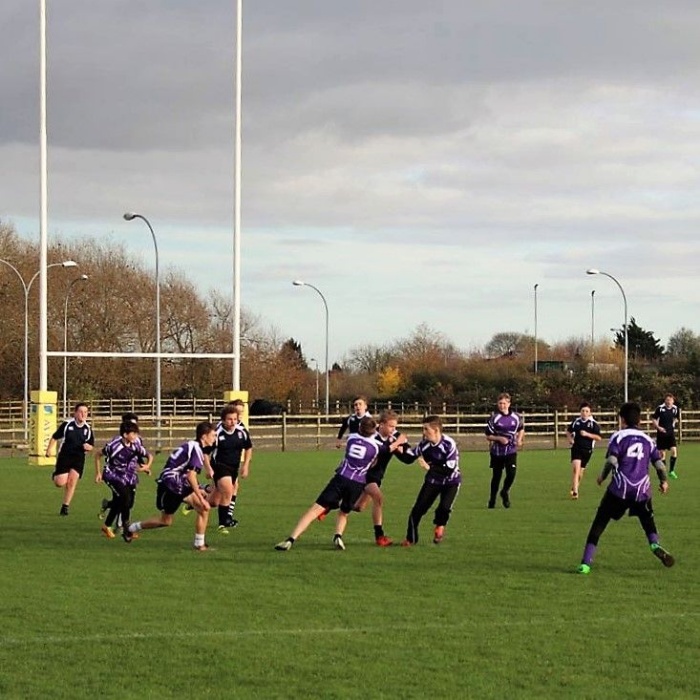 Students from our secondary schools have been recruited to an elite rugby squad, the first of its kind in Trust history.
The team will take part in coaching, friendly competitions and the Daily Mail Trophy Schools Rugby competition next year. The squad is the first of a series of elite teams planned by Trust Director of Sport, Kirstie Smith, who has organised a series of collaborative events between our schools, including sports festivals and tournaments.
Players had the opportunity to show off their skills during the recent U14 rugby tournament at Northampton Saints' ground and the most promising students from each school have been recruited to the 30-strong elite Trust squad.
Ms Smith said: 'Trust sports is about increasing collaboration between schools and also establishing an elite strand. We will use our inter-Trust competitions as a selection process to identify a much stronger squad because each school will have some very decent players and this squad will give those performing at a higher level a greater chance of succeeding. To start we will organise some friendlies as we need to see how they work and where we need to go. That is the vision, to create an elite pathway for them to experience the sport at high levels. Everyone has a real buzz about it.'
Around 30 students from all five secondary schools in the Trust have been identified to take part in the first elite training session with coaches from Northampton Saints on 8 December. There are plans to have more elite sports teams and the Trust netball one will be selected following the inter-Trust tournament in February.