BWA drama students put on show for Oakley Vale
12/06/2017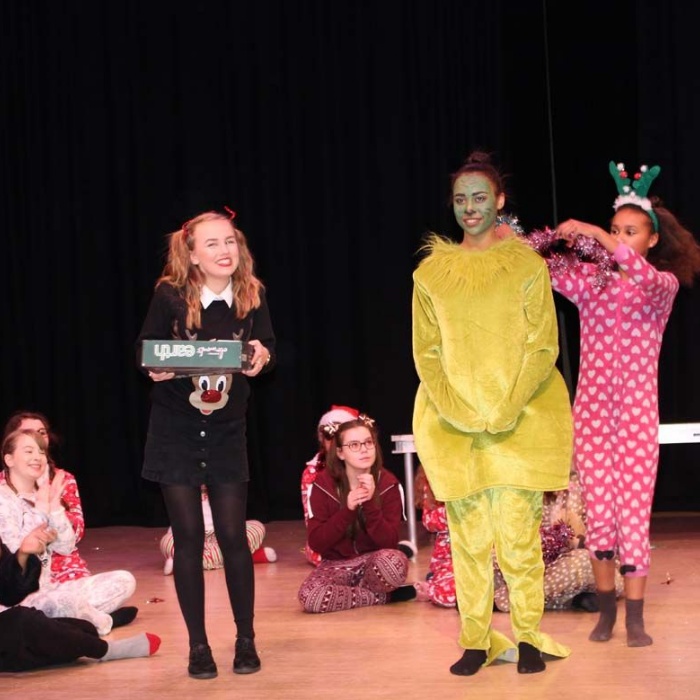 Year 9 drama students at Brooke Weston Academy invited Oakley Vale primary school students to their first live performance of 'The Grinch'.
The show was in preparation for their GCSE performance and enabled them to gain a greater understanding of the expectations of the course and boost their confidence in performing.
The students organised all of their own props and costumes and greeted the Oakley Vale students as they walked in. They put on a fantastic performance full of laughs and the real meaning of Christmas.
Performing Arts teacher Miss Camilla Kerr said, 'All of the students worked really hard on the show. They each thought about what they should wear for their part and arranged all of the props for the stage. I am incredibly proud of their performance which has been a fantastic practice for their GCSEs'.