Brooke Weston students' art exhibited at local gallery
25/01/2018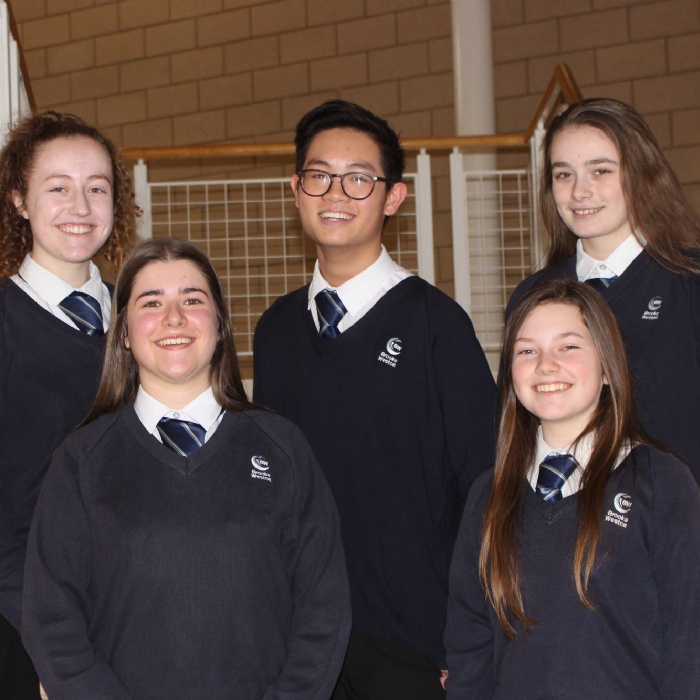 Congratulations to students from Brooke Weston Academy who were invited to submit artwork for the Royal Academy of Arts exhibition at Kettering Museum and Art Gallery. They were among students from four local secondary schools invited to take part.
The exhibition showcases young local talent, and it takes place in the Alfred East Gallery until 26 February.
The students, from Years 11, 12 and 13, and their families were invited to a preview. Head of Art Mrs Jenny Strydom said, 'I am extremely proud of our GCSE and A level students whose work was selected. Their quality and creativity is exceptional.'
Year 11 student Abbie Wallace's photography was chosen. She focused on the idea of a pathway leading through a forest and used nine different photos to show what the viewer might find. She said: 'It was a strange feeling seeing members of the public looking at our artwork, it made me feel really proud of the hard work that I had put into my project.'
Year 11 student Ella Brereton used three different photos of people that she had drawn and focused on how they could be hidden in different ways using one piece of material. She said, 'It was really exciting to see my artwork displayed in the gallery. There were so many people there looking at our work, it was very surreal but really nice.'
To find out more about the exhibition click here.