Inaugural meeting of Brooke Weston Trust Leadership Academy Programme Board
13/02/2018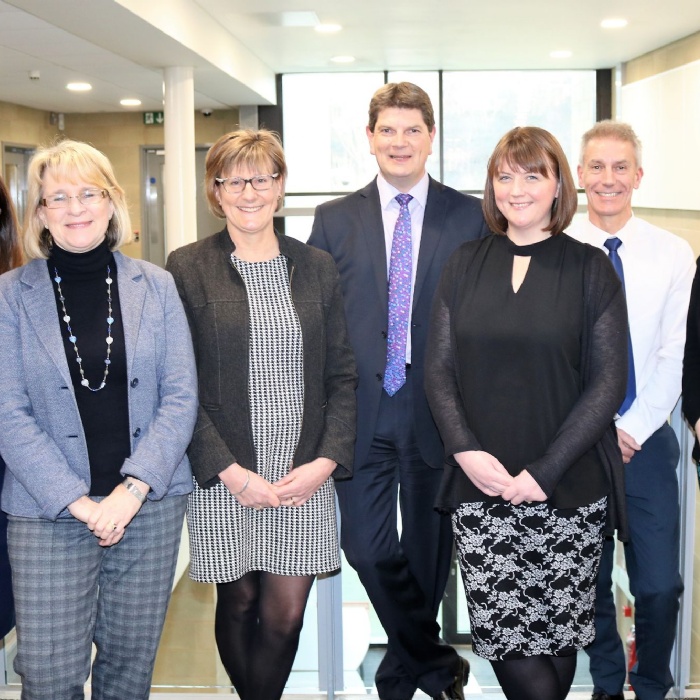 Middle and senior leaders from across our Trust are working together to develop the Brooke Weston Trust Leadership Academy. This is an exciting new initiative designed to nurture talent and ensure good succession planning across our family of schools.
The Leadership Academy Board will steer the project and formulate training for staff at all levels who are showing they have high potential to be future leaders within the Trust. The Leadership Academy's training offer will include bespoke training events, personal coaching and career planning advice as well as opportunities to shadow senior leaders via secondments to other Trust schools in different contexts.
The Leadership Academy Board is chaired by Mrs Jane MacDonald, the experienced Principal of Gretton Primary School and leading trainer for the Brooke Weston Trust Teaching School Alliance. The new Board met recently to discuss the scope, details and timetable of the programme.
Mrs MacDonald said: 'Hopefully around 15 candidates will be invited to join the first Academy cohort later this year. This is a very exciting and innovative development for the Trust and it will support the professional development of ambitious individuals who work within our organisation. The Leadership Academy programme aims to be responsive and supportive of their needs, identifying gaps and giving opportunities to enhance their leadership skills.'
Brooke Weston Trust's CEO, Dr Andrew Campbell, said: 'The Leadership Academy Board is determined to be the voice of ambition and forward thinking within our Trust. Its purpose is to propose and develop initiatives to upskill key staff and, equally, to listen to what aspiring leaders within BWT want from their employer. I am delighted that we have such a diverse and talented group of professionals who have volunteered to drive the programme. It is really important that the Leadership Academy Board comprises individuals from right across the Trust and from very different schools. It really does have a wide perspective about what support, training and guidance we can and should be offering to our great staff to fulfil their potential and help them achieve their career aspirations.'
If staff wish to put forward topics and ideas for the Board to consider then please send your suggestions to Mrs MacDonald at jmacdonald@grettonprimary.org
A newsletter, web page plus details of how to apply to join the new Leadership Academy will be circulated to staff in the coming weeks.