Zoo visit for Oakley Vale students
06/11/2018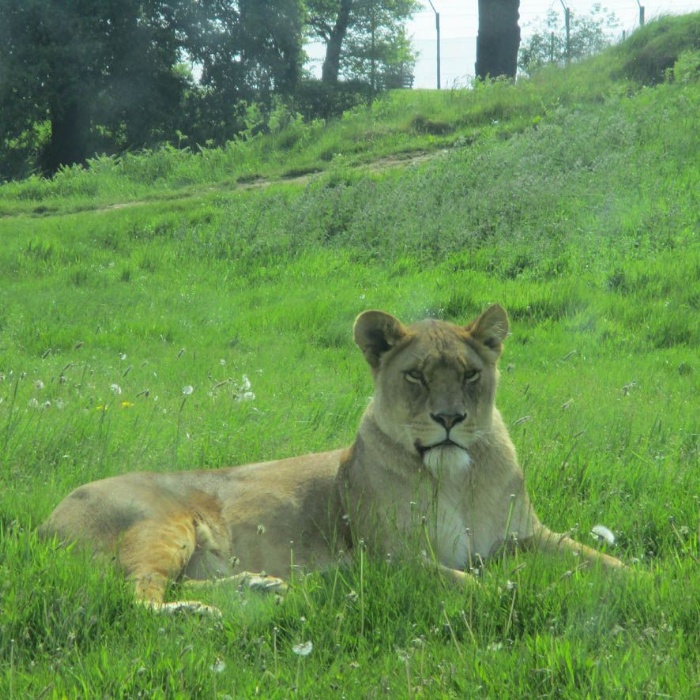 Year 3 students at Iakley Vale Primary School had an amazing time getting close to the animals at Woburn safari part as part of their project on zoos and endangered species. They went on a double decker bus which toured the enclosure metres away from wildlife including monkeys, a lioness and a sleeping rhino.
The students also had a talk on conservation and saw artefacts, including an elephant tusk and snake skin handbag that provoked discussion on conservation and welfare issues.
Kate Robey, a Teaching Assistant for Year 3 said: 'It was brilliant and 60 children went on the trip. The monkeys were all over the bus and the children loved being so close to the animals. The children have been talking about pros and cons of zoos and safari parks as part of their project this term and so the trip really gave them an insight into the work that goes on there.
'We saw lots of animals and keepers at work and watched the sea lion show, it was amazing. We walked through a monkey enclosure although the children couldn't touch them they could be nose to nose with a tiny squirrel monkey! When we had our lunch there were free range chickens roaming around which the children absolutely loved it. It was a really good day and the weather was beautiful. All of the children came back and said it was the best day ever!'
Student Oliver Green said: 'I liked seeing the black bears, they climbed to the top of a tree and were having a fight. I never knew bears could climb that high I also liked the macaque and squirrel monkeys.'
Student Shayne Mbangweta said: 'My favourite part was watching the sea lion show because they were really clever, jumping out of the water to touch a ball or catch a Frisbee. I also liked seeing the Humboldt penguins.'
The students all did lots of work leading up to the visit, including making pictures and models of zoos. Here's Oliver and Shayne with the student who made this lovely model as part of a homework project. To see more pictures of the visit click here.