Holly enjoys work experience with Trust's Senior Education Welfare and Safeguarding Officer
07/11/2018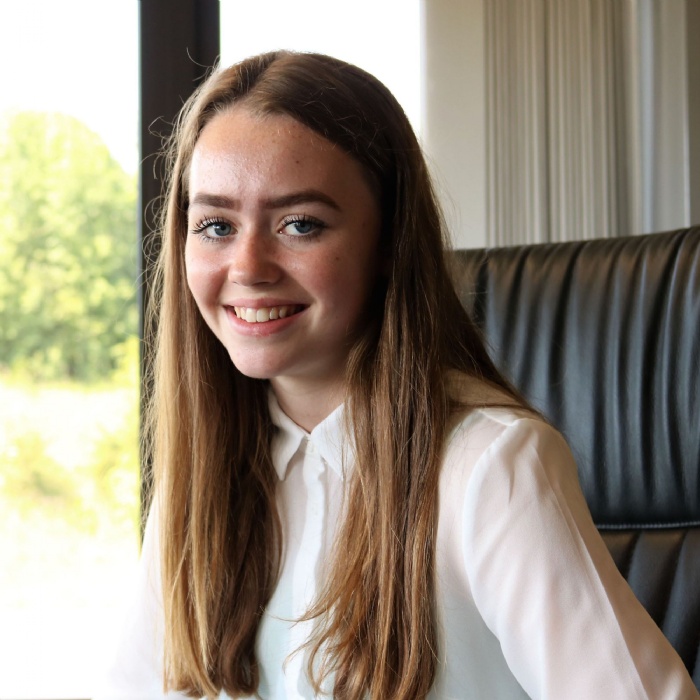 A Year 10 student from Robert Smyth Academy in Market Harborough has been shadowing our Trust Senior Education Welfare and Safeguarding Officer, Martine Boyd on a week's work experience placement.
Holly Bailey, who would like to have a career in family law, visited courts, schools and accompanied Martine on home visits during her week with the Trust, when she learned about some of the issues that our safeguarding, attendance and wellbeing teams experience on a daily basis.
Holly visited Peterborough Magistrates Court as they adjudicated on cases of absenteeism: 'It was really interesting and I learned a lot. It gave me an insight into the legal process. When I went to court I wanted to learn who everyone was and what their jobs were and Martine told me all about the procedures. It was really useful but a bit intimidating!
'I met teams at the secondary schools and also did home visits. It was a bit scary because you don't know how people will react but it made me realise that not everyone has the luckiest home life.'
Holly is planning to study English, sociology and psychology at A Level: 'This week has been fascinating and really enjoyable because it I want to do something like this when I am older. I have got more confident as I have talked to different people every day. Martine was really nice and she explained all the aspects of her job. Some of my friends have gone to pre-schools or a travel agent so I think I have had a lot more variety and seen lots of things. My favourite bit was going to court because I had never done it before and that is the kind of environment that I want to work in.'
Martine said: 'We've never been approached before to do work experience and so we considered it very carefully because of the nature of what we deal with. The week wasn't just showing Holly what my role was but also about the teams of people that I work with and how the work progresses from the baseline of what constitutes non-attendance to possible results in legal proceedings.
'Our remit is to support our students and schools due to difficult issues or well-being concerns. Our secondary schools were ideal environments for Holly to visit because they are on the go every minute of the day, often not knowing what situation or issue may have to be dealt with next.
'In our Trust we are fortunate there are different people in a variety of roles that all make up one particular team and as we work so closely with the Local Authorities for example, we could offer Holly a very broad range of experiences. It was all about the 'behind the scenes' element of what goes on in school. We are support staff but our roles are invaluable because if we don't get the children into school then there is nobody to teach.'