Lord Agnew congratulates KSA on their support for Harvard student
21/08/2018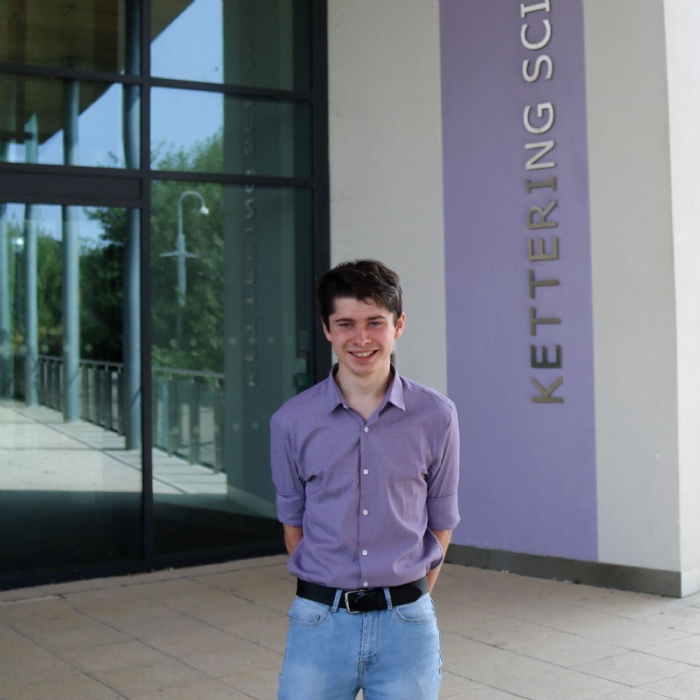 Lord Agnew, the Parliamentary Under-Secretary of State for the School System, has congratulated staff at Kettering Science Academy on their support for a student who won a coveted place at Harvard.
Sam Blackman was awarded a fully-funded place to study at the prestigious university and was massively supported in the interview process by staff at the school, including Head of Sixth Form, Kirsty Farrar, and the science and maths teams. Lord Agnew commended them all on their involvement.
He wrote to Associate Principal Tony Segalini saying: 'It is testament to the hard work of both the academy staff and Samuel himself that he has been successful in securing his place. In partnership with the Sutton Trust, your staff have enabled Samuel to embark on further study in one of the world's most prestigious universities.
'I understand that a number of your staff dedicated their own time to understanding the application process for Harvard University and preparing Samuel for the numerous interviews and rigorous tests he had to undergo as part of the application process. My particular thanks goes to the science and maths staff, as well as his Head of Year who I know did so much to support him. Samuel is a credit to the academy … Thank you for all the effort that you, your staff and governors have put into improving outcomes for children like Samuel.'
Mr Segalini said: 'It was very gratifying to receive this letter from Lord Agnew and I and my staff were very pleased that he was so interested in Sam's success and the support that the school gave him to achieve his dream. As Ofsted recently noted, we put students at the heart of everything we do at Kettering Science Academy and Sam's journey shows what can be achieved when we have a shared aspiration.'
CEO Dr Andrew Campbell said: 'The Trust and its Board are very proud of Sam's success and also very aware of that the staff at Kettering Science Academy went above and beyond to ensure that he fulfilled his potential. The fact that their input and efforts has been recognised at Government level is hugely appreciated by everyone involved.'