Ambition for All in South Africa
10/03/2018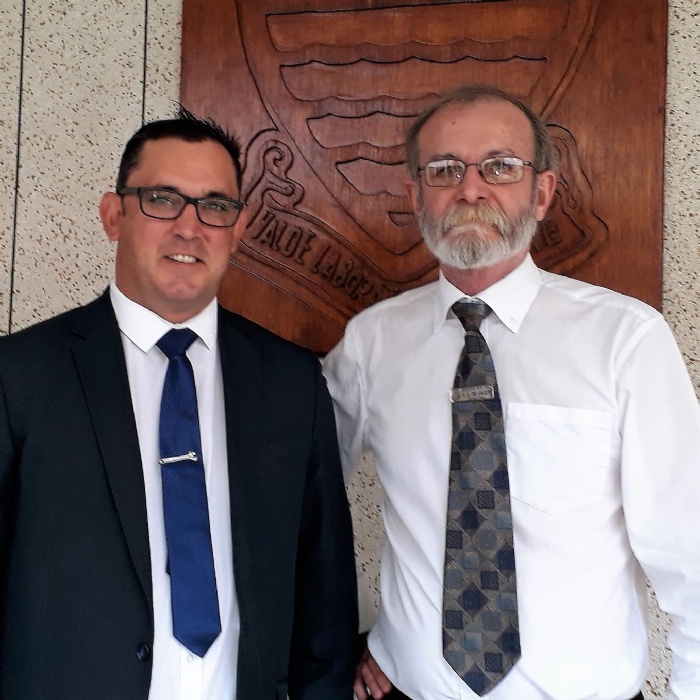 Brooke Weston Academy is planning to support a school in South Africa by buying essential equipment for its maths and science departments.
Both Mr Van Wyk from the DT department and Vice Principal Mr Strydom attended the Grosvenor Boys High School in Durban. Over the past few years, changes in funding and demographics have meant that equipment is outdated, resources are limited and classrooms have fallen into disrepair.
At least 98% of the students come from disadvantaged areas outside the community and nearly 80% qualify for free schooling. 68% are from black townships with some travelling for four hours just to get to the school.
Brooke Weston Academy raised £1,400 as part of their Ambition for All project to help the school and Mr Van Wyk met Principal Mr Karel Dejaager over the summer to see how the how the money could be used most effectively.
He said: 'The school is situated in a beautiful valley but it wasn't quite so good inside. Curtains were rotted away, windows were broken, there were holes in the walls and the lessons were taught on blackboards. There were four students sharing one piece of paper in design technology.
'We want to use the money to buy a projector and laptops for two classrooms, one each in science and maths. Hopefully I want to also get the rooms painted and replace the curtains to create a good learning environment. If we provide a projector and laptops it will be more sustainable than a whiteboard where the school will have to pay to keep the software updated.
'Staff at the school work really hard to try and maintain it but it is does need quite a bit of work. The goal is hopefully that we can raise more money as there are three classes in science and three in maths so it would be great to be able to update them all at some stage.'