Introducing the new Trust Director of Primary Maths
11/07/2018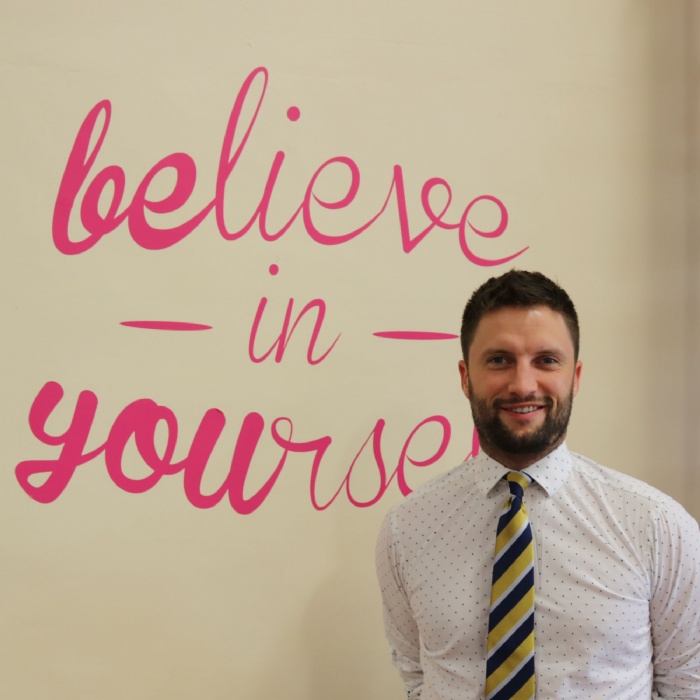 Declan Byrne, the new Trust Director of Primary Maths, will use his previous experience of boosting maths teaching in hundreds of inner city schools to offer tailored support to our own primaries.
He worked for the National Centre for Excellence in the Teaching of Mathematics, overseeing the south east London maths hub, comprising 200 schools. He used a variety of tools to promote 'maths mastery' and says the key to improving outcomes is to ensure students get a practical grounding before moving on to more abstract concepts.
Declan, who has been a teacher for 10 years, and is Assistant Principal at Compass Primary, said: 'The best maths learning happens when children take something concrete that they can feel and touch to get a concept of number, then go to a pictorial representation and then finally move to the abstract of numbers written on a piece of paper.
'Research found that maths teaching accelerated on to written numbers far too quickly. We need children to explore maths using things like beads on a string and practical tools. It is about repeating the same thing in a variety of ways to make sure that everyone understands so eventually you get coherence. It absolutely works.'
He has been visiting each of the Maths Leads to gauge where their priorities are: 'They all have their own individual needs and requirements although there are commonalities and challenges in all five Brooke Weston primaries. All of the schools have had a really positive atmosphere, a readiness to get involved and a willingness from the teachers to enhance and upgrade their skills and understanding.'
He is currently introducing a lesson study technique that worked well with Chinese visitors to the maths hub, where teachers observe their peers in action, to both learn from, and professionally critique classroom technique: 'It is really powerful CPD to look at other teachers teaching and have discussions around the pros and cons and what impact that may have on their own practice.'
He is looking forward to working with colleagues in different settings across the Trust, empowering them to step out of their comfort zone and embrace new challenges: 'I like to think I am able to see the big picture, to know what the next job is, whether it is refining work that needs a little extra push or planning a project that isn't happening yet.
'My role is also about working with students and having an impact, not just on their mathematical lives, but also their day to day lives. I am also looking forward to working with teachers and Maths Leads, having a positive impact and helping them to move in the right direction. You struggle to be a teacher if you are not passionate about helping people out. The beauty of this job is that I have a personal and productive relationship with my colleagues, a passion for the subject and the determination to make a difference.'