board of directors
The Board of Directors is responsible for the effective operation of the Trust and each academy or free school. It provides ongoing challenge and support to the Executive Team and to Local Governing Bodies (LGBs).
The Board of Directors meets three times per year plus any extraordinary meetings.

The Board of Directors has responsibility for:
Establishing and maintaining the vision and values of the Brooke Weston Trust vision and values.
Carrying on the Brooke Weston Trust in accordance with the objects of the Trust as set out in the Articles of Association and safeguarding the assets of the Trust
Educational performance against established targets
Overview and scrutiny of financial capability and management systems to ensure compliance with all relevant regulations and to deliver best value for money.
Ensuring sound management and administration of the Academy Trust by the Executive Team, and ensuring that the Executive Team is equipped with the relevant skills and guidance
Establishing and maintaining the governance and operational structures for Brooke Weston Trust.
Risk management, that is identifying, quantifying and devising systems to minimise the major risks affecting the Academy Trust;
Ensuring the Academy Trust and the Academies are conducted in compliance with the general law.
The Board of Directors delegates management of the Trust to the Chief Executive and the management team who each carry out important governance and leadership roles.
See the Brooke Weston Trust Scheme of Delegation for further information.
The board of directors
Name of director
Role
date of appointment
date term of office ends
attendance
(2017/18)
Richard Morrison
Chair of Board of Directors
October 2012
September 2017
3/3
George Weston
Principal Sponsor
October 2012
N/A
2/3
Guy Weston
Principal Sponsor
October 2012
N/A
2/3
Alex de Capell Brooke
Principal Sponsor
October 2012
N/A
3/3
Bob Lane
Principal Sponsor
October 2012
N/A
3/3
Heneage Stevenson
Co-opted Director
October 2012
May 2019
3/3
Phil Harris-Bridge
Co-opted Director
October 2012
May 2019
2/3
Dr Andrew Campbell
Director (ex-officio)
N/A
N/A
3/3
Sir Peter Simpson
Co-opted Director
May 2017
May 2021
3/3
Steve Taylor
Co-opted Director
September 2017
September 2021
2/3
Resignations 2017/18
Director
Role
Appointment
Date of Resignation
Attendance (2017/18)
Chris Priestley
Co-opted Director
October 2012
April 2018
2/2
Register of Business Interests - 2018/19
finance and audit committee
name of member
Role
appointing body
date of appointment
date term of office ends
attendance
(2016/17)
Phil Harris-Bridge

Chair of Committee

Member

Board of Directors (co-opted)
June 2013
June 2021
4/4
Richard Morrison
Member
Board of Directors (co-opted)
June 2013
June 2021
4/4
Mark Ward
Member
Board of Directors (co-opted)
October 2015
October 2019
4/4
education standards committee
name of member
Role
appointing body
date of appointment
date term of office ends
attendance
(2016/17)
Frank Green
Member
Board of Directors (co-opted)
July 2016
July 2020
4/4
Rachel Mortlock
Member
Board of Directors (co-opted)
July 2016
July 2020
4/4
Steve Taylor
Member
Board of Directors (co-opted)
September 2017
September 2021
N/A
chairs forum
name of member
Role
appointing body
date of appointment
date term of office ends
attendance
(2016/17)
Richard Morrison

Chair of Committee

Member

Board of Directors (co-opted)
October 2012
September 2017
2/3
Dr Andrew Campbell
Member
Ex officio
N/A
N/A
3/3
Marianne Harris-Bridfe
Member (CBA Chair)
Local Governing Body (co-opted)
July 2018
July 2022
N/A
Phil Harris-Bridge
Member (BWA & CPA Chair)
Local Governing Body (co-opted)

September 2011

September 2015

September 2017 September 2019
3/3
David Oliver
Member (PPS Chair)
Local Governing Body (co-opted)
September 2013
September 2017
2/3
David Bailey

Member

(TCA Chair)

Local Governing Body (co-opted)
September 2012
September 2020
0/3
Steve Barton

Member

(KSA Chair)

Local Governing Body (co-opted)
April 2011
July 2017
2/3
Stephen Prati
Member (BPS & OVPS Chair)
Local Governing Body (co-opted)
March 2014
March 2018
3/3
Gary Campbell

Member (CTS Chair)

Local Governing Body (co-opted)
September 2012
September 2020
1/3
Marianna Zazzi
Member (GPS Chair)
Local Governing Body (co-opted)
March 2016
March 2020
1/1
safeguarding review group
name of member
Role
appointing body
date of appointment
date term of office ends
attendance
(2016/17)
David Bailey
Member
Co-opted by Committee
October 2016
October 2020
2/3
Carole Walton
Member
Co-opted by Committee
October 2016
October 2020
3/3
Jill Sneddon
Member
Co-opted by Committee
October 2016
October 2020
1/3
Dr Andrew Campbell
Member
Ex officio
October 2016
October 2020
3/3
Martine Boyd
Member
Ex officio
October 2016
October 2020
3/3
Simon Underwood
Member
Ex officio
April 2017
April 2021
1/1
Kelly Greaves
Member
Ex officio
April 2017
April 2021
1/1
Debbie Thomas
Member
Ex officio
September 2017
September 2021
N?A
health and safety
name of member
Role
appointing body
date of appointment
date term of office ends
attendance
(2016/17)
Tim Laws

Chair of Committee

Member

Co-opted by Committee
July 2017
July 2021
1/1
Matt Isherwood
Member
Co-opted by Committee
September 2016
September 2020
3/3
Shaun Houghton
Member
Co-opted by Committee
September 2016
September 2020
3/3
Barry Gibb
Member
Co-opted by Committee
September 2016
September 2020
3/3
Frank Burton
Member
Co-opted by Committee
September 2016
September 2020
3/3
Tony Bird
Member
Co-opted by Committee
September 2016
September 2020
3/3
Pete Underwood
Member
Co-opted by Committee
September 2016
September 2020
3/3
remunerations committee
of member
Role
appointing body
date of appointment
date term of office ends
attendance
(2016/17)
George Weston

Chair of Committee

Member

Principal Sponsor
October 2012
N/A
1/1
Richard Morrison
Member
Board of Directors (co-opted)
October 2012
October 2020
1/1
Sir Peter Simpson
Member
Board of Directors (co-opted)
October 2012
October 2020
1/1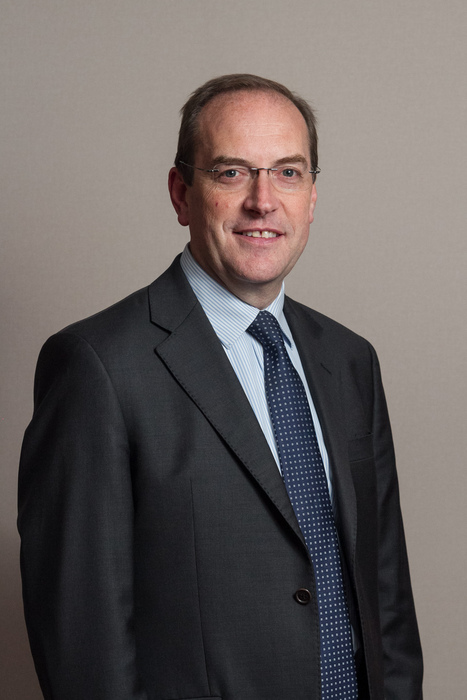 Chair of the Board
Richard Morrison