Corby Business Academy
13/02/2013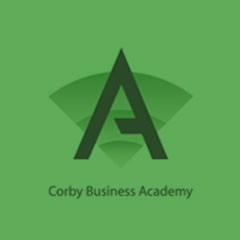 Academy Way
Gretton Road Corby
Northamptonshire
NN17 5EB

T: 01536 303120
Corby Business Academy is an Ofsted rated Good school.
Opened in 2008, it is is led by Principal John Henrys and has improved results year on year, making it one of the most improved schools in the country.
From the Principal:
At Corby Business Academy the expectations and self-esteem of students and staff is high. Everyone has a 'can do' attitude and works constructively with others. Our students respond to this trust and faith that we place in them. The Academy seeks to become a Centre of Excellence in everything it does.
At Corby Business Academy:
Students and staff strive to become the best they can
Students develop the confidence to be active citizens in their community and the wider world
The qualities of enterprise and initiative are encouraged among students and staff alike
Students can learn and teachers can teach in a safe environment
Every student will achieve the best academic outcomes possible
These aims will be achieved through:
Developing a full range of learning and thinking skills
Connecting the Academy to the real world of work wherever possible
Offering a wider range of subjects and activities than most other secondary schools
Demanding the highest standards of presentation for students and staff alike
Nurturing partnerships with and providing recreational services to the local community