Beanfield Primary School celebrates good Ofsted grading
21/09/2016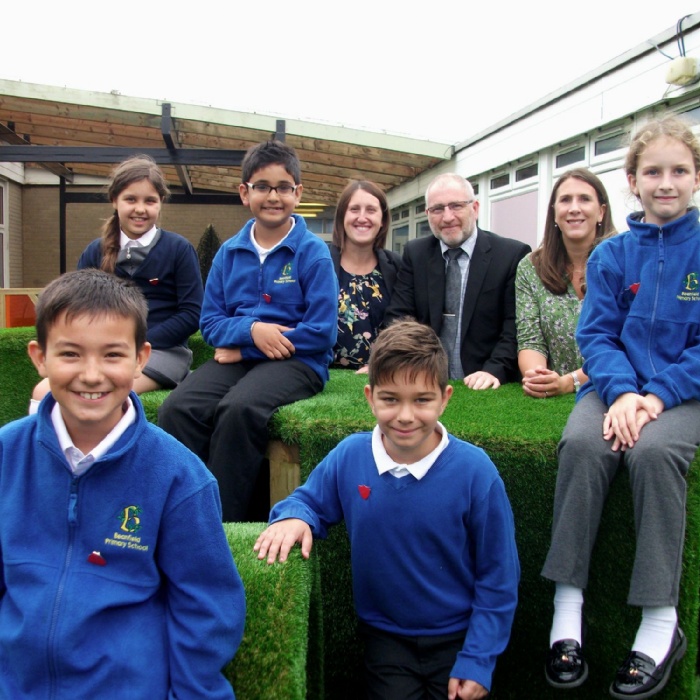 Beanfield Primary School is celebrating after being awarded a 'good' judgement by Ofsted. It achieved 'good' judgements in all five categories. Key findings said that 'the dedicated principal, supported by a committed leadership team, has secured significant improvements.' Ofsted noted that the quality of teaching is 'typically good' with pupils making 'good progress.' Governors were praised for their knowledge of, and commitment to, the school and parents are 'appreciative' of its work.
'Strong leadership' has enhanced the quality of teaching and 'leaders set high expectations … Planning is sharply focused on improve teaching and pupils' progress.' They also 'promote equality of opportunity and 'make good use of pupil premium funding to promote the care, well-being and progress of disadvantaged pupils.' The report said that leaders 'are taking quick and effective action to tackle issues and address underperformance.'

Teachers 'display good subject knowledge' and 'provide a range of different approaches to learning and plan work that is well matched to pupils' abilities.' They also provide activities that 'require pupils to work harder.' Middle leaders played a 'valuable, hands-on role in supporting teachers and other adults' and 'the quality of teaching has improved since the last inspection.' Teachers valued the professional development they received and NQTs 'appreciate the support they are given.'

Ofsted noted 'the governing body is committed to the school and is ambitious for its pupils. Teaching and pupils outcomes are at the core of its work' and they 'hold leaders rigorously to account.'

Inspectors found 'the school's curriculum is broad and balanced … Interesting activities are used to engage and stimulate learning' and there is a 'broad range' of extra curricular learning. The curriculum 'contributes to raising pupils' awareness of safe practices' and there is a 'comprehensive programme of personal, social and health education.' In addition pupils are 'engaged and motivated' by the range of activities in their topic work.

Pupils were commended for their attitude to work, behaviour towards each other and ability to work collaboratively: 'Pupils are confident and keen learners, they apply themselves well and work enthusiastically because teachers make learning enjoyable … As a result all pupils make good progress.' They are 'welcoming, polite and courteous to each other and to adults' and are 'encouraged to take on a variety of responsibilities …There is a strong culture of respect and tolerance throughout the school.'

In the Unit Provision 'there is a calm and purposeful environment' and 'pupils make good progress.' The early years provision is 'led and managed effectively' and children in it are 'motivated by a stimulating environment and a range of activities'.
Ofsted judged that 'the school has fostered good relationships with the wider community and communicates well with parents and carers' and 'works closely with other schools to share and develop good practice.'

Leyton Smith, Principal of Beanfield Primary School said: 'We are absolutely delighted with this grading by Ofsted. It reflects the hard work and commitment that has gone on at all levels over the past couple of years to take us from a school that 'requires improvement' to one that achieved good judgements across the board. We are very proud and look forward to building on this success.'

Dr Andrew Campbell, Chief Executive of the Brooke Weston Trust, said: 'Everyone at BWT is absolutely delighted for the children and staff at Beanfield. We are very proud of them. The school is completely transformed from when we began working with it four years ago.'
The school celebrated its Ofsted results by singing en-masse. Around 600 students assembled in the playground at the end of the day on Friday to sing 'Happy' to assembled parents, a song they had been practising for two weeks prior to the performance!