Peckover students learn fire safety
27/02/2017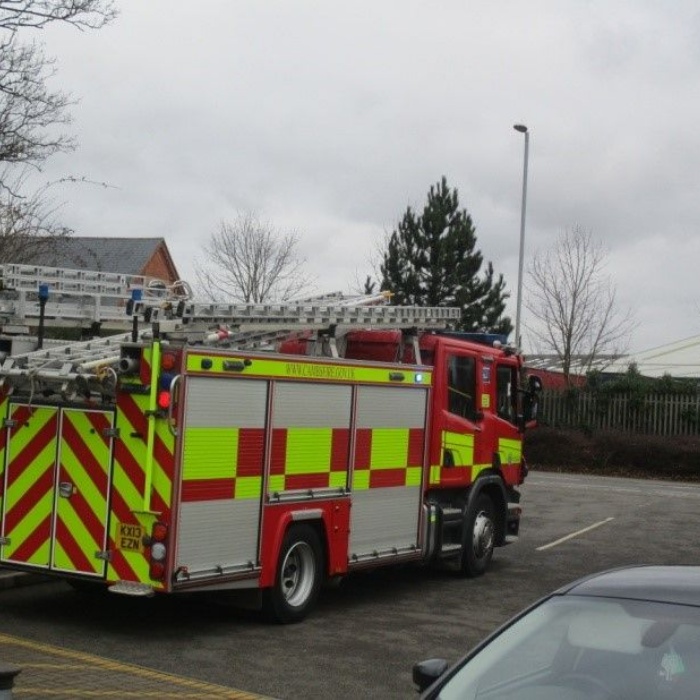 Students at Peckover Primary School had an amazing time when members of the local fire crew visited to teach them about fire safety.
As well as hearing vital advice and a safety video, the students also saw the protective clothing the crew wear and had a chance to see the fire engine. The importance of smoke alarms and not playing with matches were key themes and there was a question and answer session and discussion.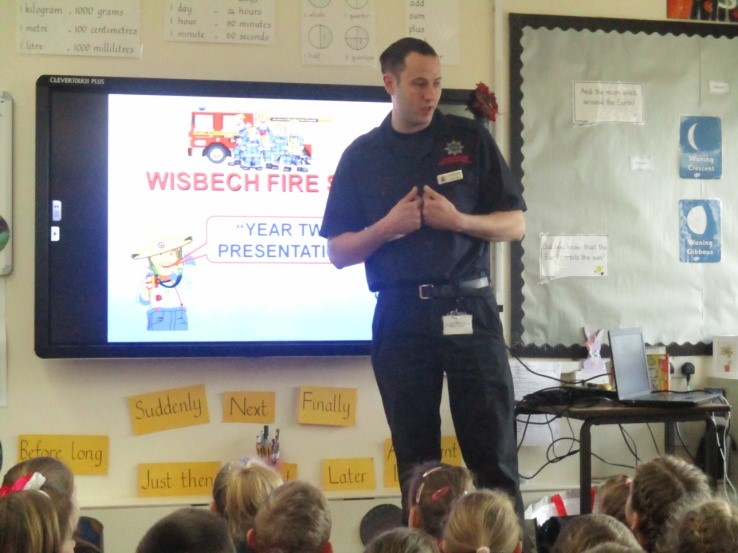 One student was lucky enough to try on the protective clothing the fire crew use and, as a final flourish the fire engine sounded its siren as it left the car park!
Thanks to the local Fire Service for coming along to give such a vital and interesting talk.