Beanfield's 'Bake Off' helps the local community
03/10/2017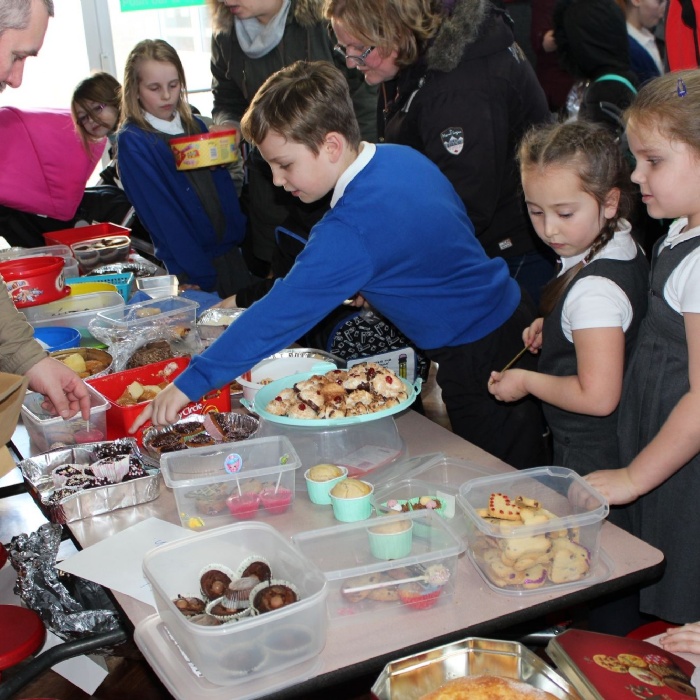 Beanfield Primary School took part in their first ever 'Bake Off' and raised more than £500 for new school equipment and local hospice Lakelands as well as donating cakes to a local homeless shelter and retirement home.
The idea behind the 'Bake Off' was to have a house competition to engage the students and parents and link it with Fair Trade fortnight. Students and parents had to make a bake together that contained at least one fair trade product.
More than 550 bakes were entered in the competition, with each entry receiving five house points. Head Chef Mr Kevin Dainty judged the competition which included large cakes, cupcakes, bars and biscuits. As there were so many entries there was a first, second and third prize for each house, where the winners won 100, 75 and 50 house points respectively.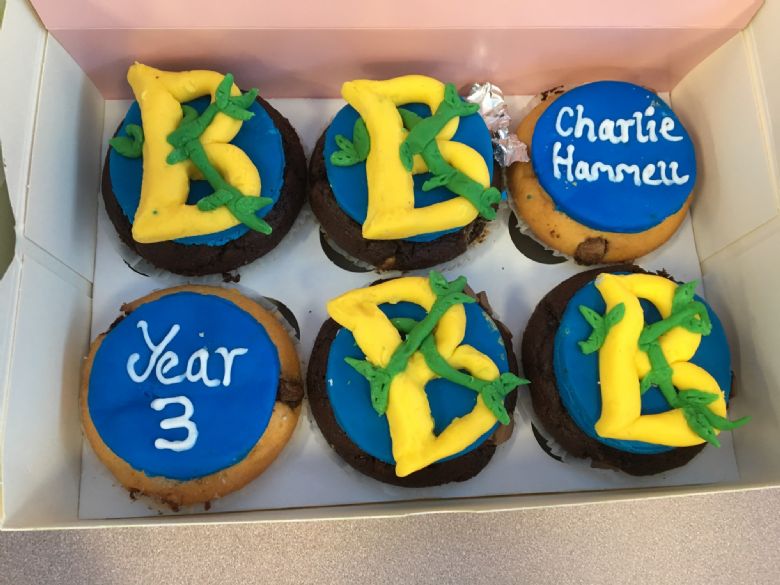 The cakes were then sold off at the end of the day which raised more than £500, some of which will be invested in resources for the school to enable more baking projects to take place in the future and the remainder will be given to local hospice Lakelands. The cakes that weren't sold were donated to local homeless shelter Johnny's Happy Place in Kettering and residential home Marlow Court in Corby.
Year 5 teacher Ms Nicole Lansberry co-ordinated the event. She said 'It was fantastic. We wanted to engage parents and students in an activity they could do together at the same time as being able to raise money for the school and help our local community.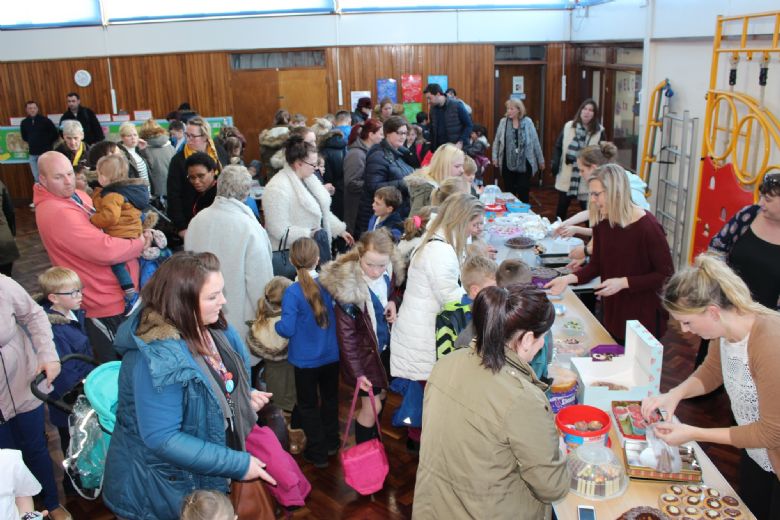 'The amount of bakes we received was phenomenal and the sale was so popular we had people queuing out of the door. The fact that we were able to give back to our local community by donating some of the money raised and the cakes that were left over just adds to the success of the day. This will definitely become an annual event in our school calendar.'
One parent said 'I have really enjoyed being able to take something that I love and do it together with my children at the same time as raising money for the school and the local community. My children loved baking with me and we look forward the next "Bake Off." '