Beanfield opens new community group
16/03/2017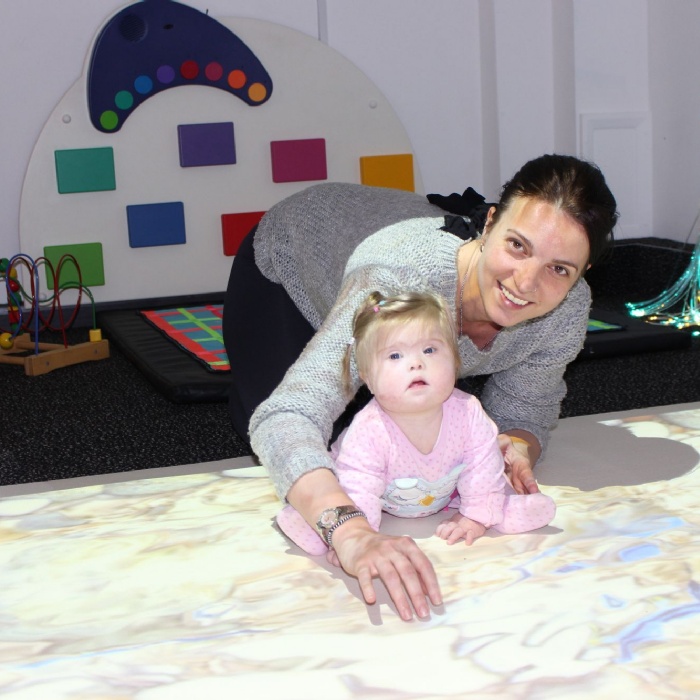 Beanfield's Unit Provision has opened a new free community group for all pre-school children with additional needs. 'Beanies' takes place every Thursday morning between 9.30 – 11.30.
Unit Provision Leader Ms Charlie Smith said 'We want to help and develop our community and in Corby there is nothing for pre-school children with additional needs so we decided to set up 'Beanies'. Children centres are closing and anything that was on offer before is now diminishing. There's no funding anymore and we have a room here and staff that parents can access and develop a support network.'
Maria Nuca and her seven-month-old daughter Helena attended the first session. Maria said 'This new group is fantastic and as far as I know there is nothing else like this available in Corby. This is easily accessible for me and my daughter can have fun and be stimulated in a safe environment. Down's syndrome children need as much stimulation when they are little as possible as they develop faster when they are younger and slow down as they grow older. The bubble tubes and the light and sound activity mat stimulate her brain and help with her development.
'I can only think of positives about this group. It's a good chance for parents to talk to each other as, no matter how many professionals you see, it's good to meet with other parents who are going through the same as you so you know you aren't alone. This group offers that support and more. It builds our community and relationships with parents and the children can play together in a safe environment, which is a huge advantage. Having a group that is targeted to additional needs children, free and so close to where I live is a rarity and I am so grateful that Beanfield Primary decided to open 'Beanies.''