Peckover enjoys Titanic tea dance
04/04/2017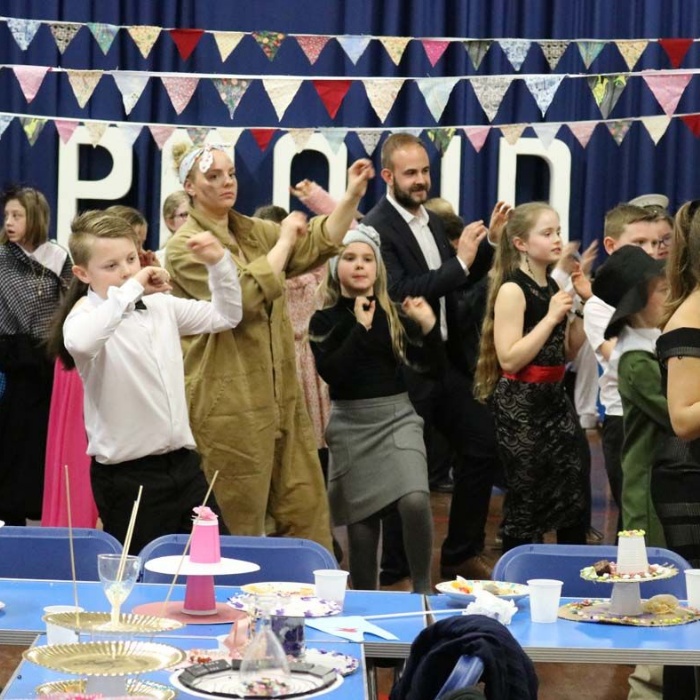 Students from Peckover Primary School ended term in style with an amazing themed Titanic Tea Dance when everyone dressed in costumes for tea and dancing. Specially invited guests included Governors and visitors and the students prepared a grand assortment of food, all displayed on hand made and decorated cake stands.
The event was the latest exciting saga in a long-running Titanic project. The Year 6 students were initially recruited as draughtsmen for the shipbuilders Harland and Wolff back in September, where they drew up plans and learned more about how the ship was constructed. Classrooms have been decorated to reflect the different classes of passenger, with one decorated as a first class cabin, an alcove used as a third class cabin, while another classroom has been transformed into a pub used by the shipbuilders and trades staff. The Titanic theme will continue for the rest of this year and students will visit a local swimming pool to simulate its sinking later on.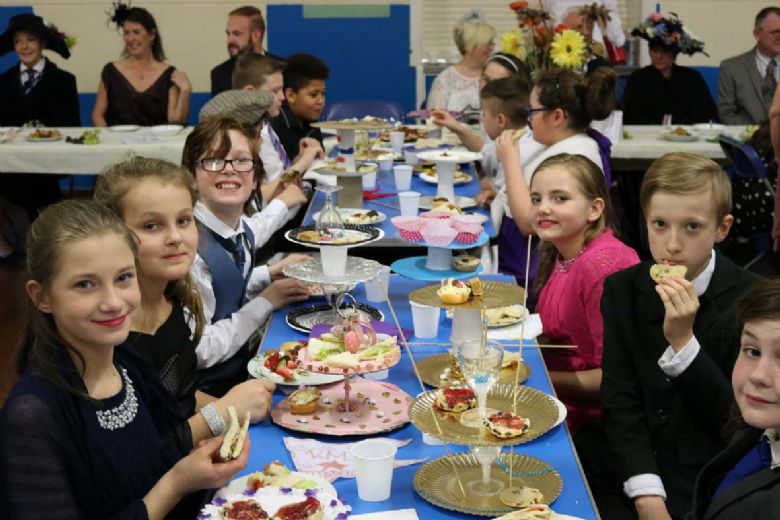 In preparation for the party Mr Paul Tombleson taught the students to dance: 'Basically on the Titanic the waltz was the first class dance, the Charleston was the new craze and the Irish jig was the third class dance. For the first year ever they picked up three dances in one day. They did really well and enjoyed it.'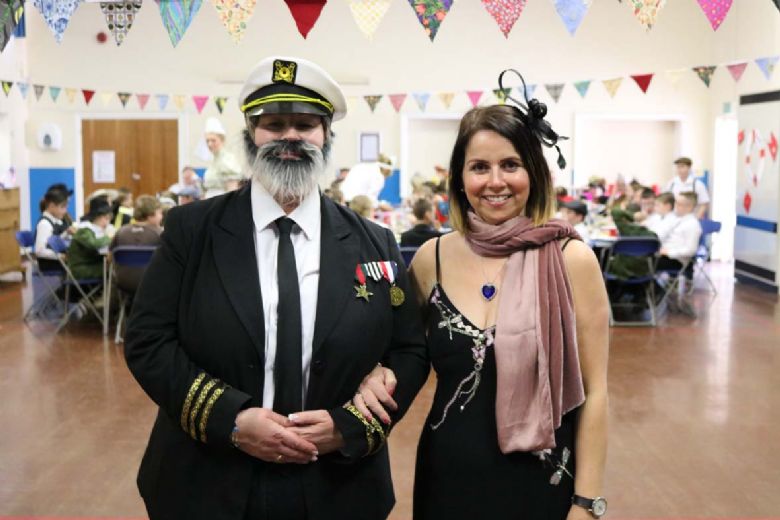 Teacher Kate Kendal has played the role of Capt Smith, the ill-fated liner's captain. She dressed in character for the tea dance and presided over ceremonies that included saying Grace and singing a hymn for those lost at sea. Teacher Rachel Horvath, who plays the role of Mrs Smith, said: 'We have had a term on building, a term on sailing and next term we will unfortunately sink! My classroom is the first class cabin and Ms Kendal has the pub. This topic applies to every area of the curriculum from DT to PE, maths, creative writing and music. We could not do such a large-scale project without the support of the staff. We have been doing the topic for a few years now and students lower down the school really look forward to when it is their turn on the Titanic. If we stopped they would be really disappointed and we try to make it as authentic as possible.'
A Year 6 student said: 'I have really enjoyed it. The party has been my favourite bit and I enjoyed learning the dances especially the Irish jig.
Chair of Governors David Oliver and newly appointed governors Pete Waterfield and his daughter Helen Nicholls were three of the VIPs. David, who has been a governor at the school for nearly 18 years, said: 'I try to get to as many events as I can. Staff are doing an excellent job and are doing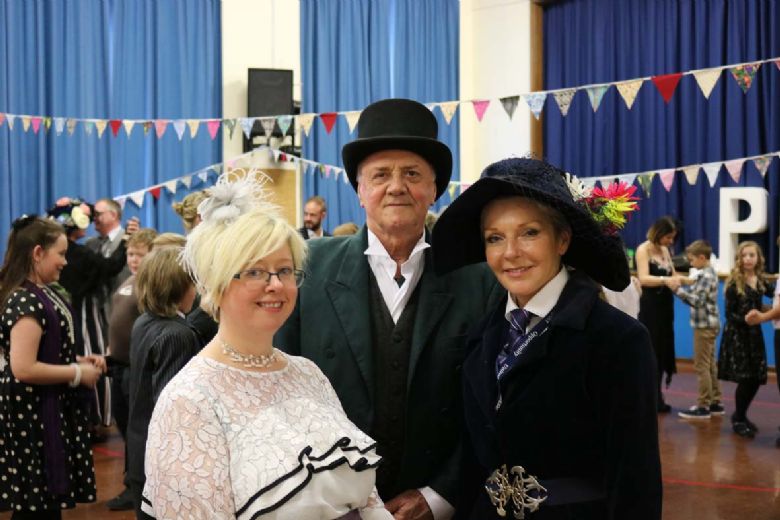 everything they can to be the best. I meet some of the children from past years' Titanic events and they all remember this.'
Pete Waterfield said: 'I have been a governor here for only six months so this is the first time I have been to a Titanic tea. It is absolutely fantastic. The staff are so committed and enthusiastic. The enthusiasm they show for every year and subject is brilliant.' Nicola added: 'This is a fabulous event. The themes are strong throughout the school and the staff put in an enormous amount of effort to make it a wonderful learning environment for the children.'