CEO on tour - Beanfield Primary School
23/06/2017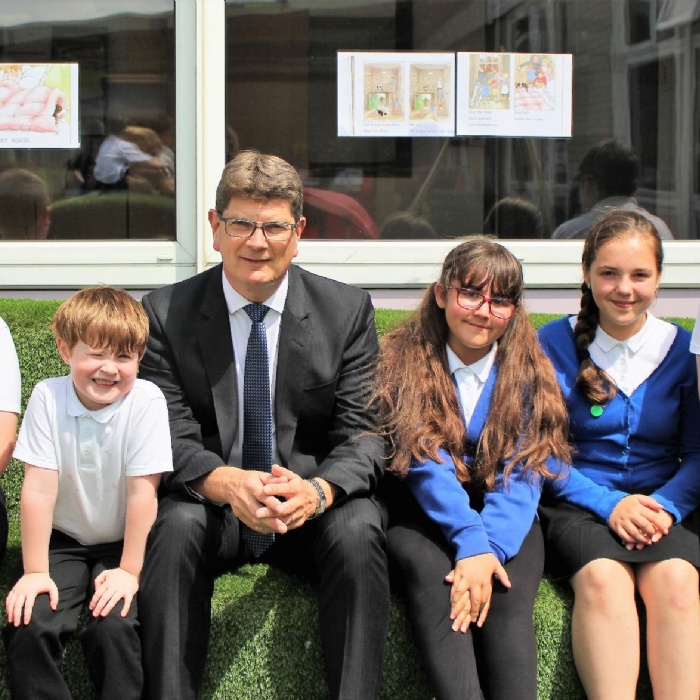 Thank you to Year 6 students Bradley Ruthven, Tyler McIntosh, Denisa Mancas and Elisha Smith who kindly showed Brooke Weston's Trust CEO, Dr Andrew Campbell, around Beanfield Primary School on his 'CEO on tour' series of visits.
He saw classrooms and spoke to students about every aspect of school life, from extra-curricular activities to the outside space, curriculum, resources and quality of teaching.
The tour started in Early Years where some of the Year 6 students who had been at Beanfield since nursery explained how the area had changed and developed with more open space and activities for the students. Next stop was Year 1, who are studying 'Aliens and astronauts' and Year 2 who are learning about 'Pirates'.
He was shown around The Provision Unit by Skye Warren who explained how they are trialling a scheme so students can decide which topics to work on each term, which really helps to engage students in their work. He also visited 'The Quad' a new safe stimulating learning environment for The Unit students that was built last summer.
Every classroom has large format interactive touchscreens that students use which are proving popular with all year groups.
Year 5 students welcomed Dr Campbell to 'Hogwarts', an immersive classroom decorated to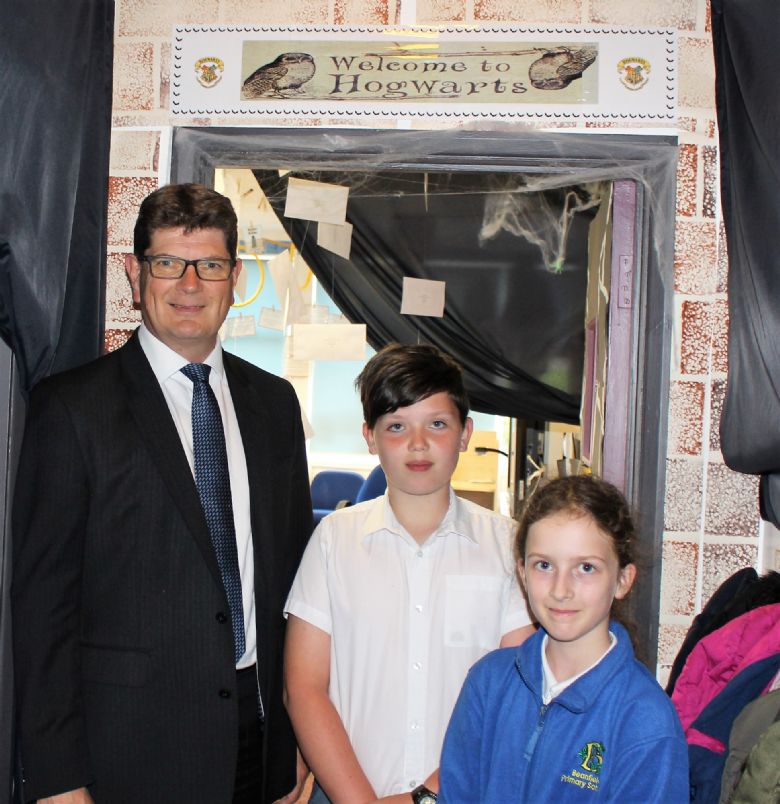 mimic the Grand Hall with space for Harry Potter's bedroom in the corner. All classrooms will be completely themed and immersive from September.
Dr Campbell was informed about forthcoming projects to improve the KS2 playground and develop a nature reserve, wild area and an outdoor classroom, as well as plans to move and improve Extended Provision to become a hub for parents.
He visited the library and Book Emporium where students are able to buy and swap books at discounted rates.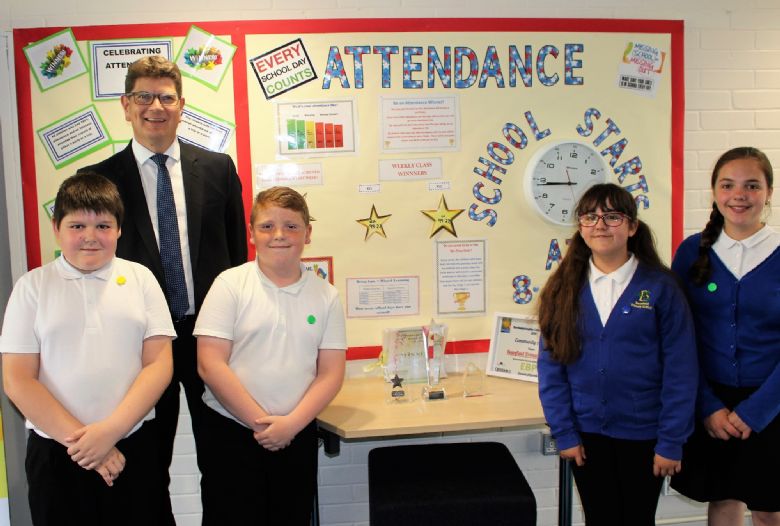 Beanfield Primary School has students that speak a number of different languages so there is a new 'Language of the term' each month, which is currently Arabic. Students in KS2 have responsibilities as Language Ambassadors and support all students who have English as an additional language as well as encouraging students to develop their understanding of different languages, cultures and traditions.
Finally Dr Campbell saw Beanfield's Attendance Award which they won for having the highest annual attendance out of all the 10 Brooke Weston Trust schools.
Afterwards he said; 'It's fantastic to have a chance to meet and talk to so many different students and to learn about all the exciting things going on at Beanfield Primary School. It's a school that is really on the move. There is a real spirit of adventure and passion for learning and I am very proud of them all.'
A gallery of pictures from the visit is available here.