Victory for Beanfield's football team
30/06/2017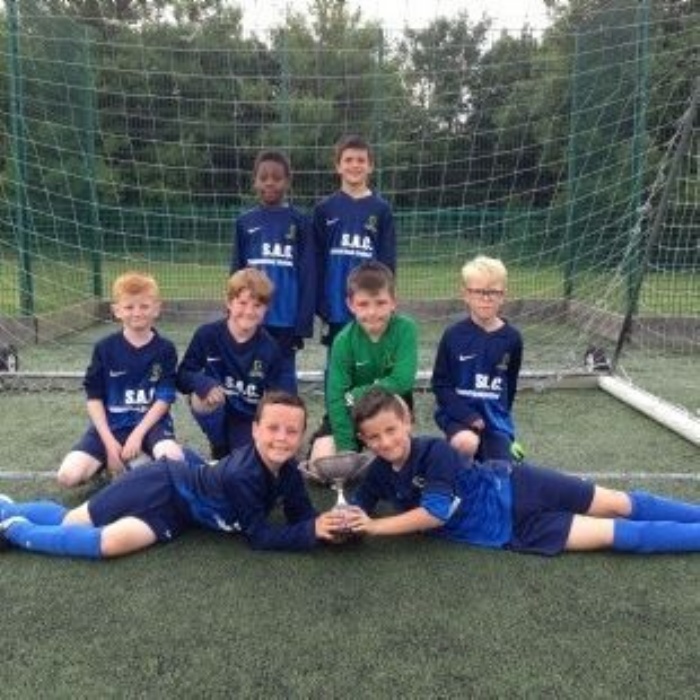 Congratulations to Beanfield Primary's Year 3 and 4 football team that is celebrating after winning the Gamble Cup tournament, for the first time in 25 years!
The Gamble Cup is a competition between all of the primary schools in Corby, Oundle and Thrapston and our team played four nerve-wracking games. The first was a tense draw with Beanfield defending throughout. The next was the complete opposite with the team attacking their opponents' constantly and Seit Hida scoring the winning goal after hitting the crossbar with a long range free kick.
With a third win taking them through to the final against Studfall they knew a further win would guarantee them the Cup. Harvey Payne scored the first goal and the team then defended 
heroically, with Dylan McBride
 making a crucial save and both Joel Unanka and Charlie Hammell 
producing some vital tackles to ensure Beanfield's triumph, the first since 1992!
Following the victory teacher Mr Benner said ' The last game was extremely nerve wracking but the boys followed the tactics we discussed beforehand and gave it everything they had to win. To go through the whole tournament without conceding a goal is so impressive. I am massively proud of them.'
Principal Mr Leyton Smith said 'Beanfield won the Gamble Cup about three or four times in the 1980s and we haven't won it for a long, long time since then. I think that Mr Benner and his team have been amazing and I'm over the moon that they have won. We now look forward to seeing the trophy proudly on display in the school.'