Unit Provision fun day success
30/06/2017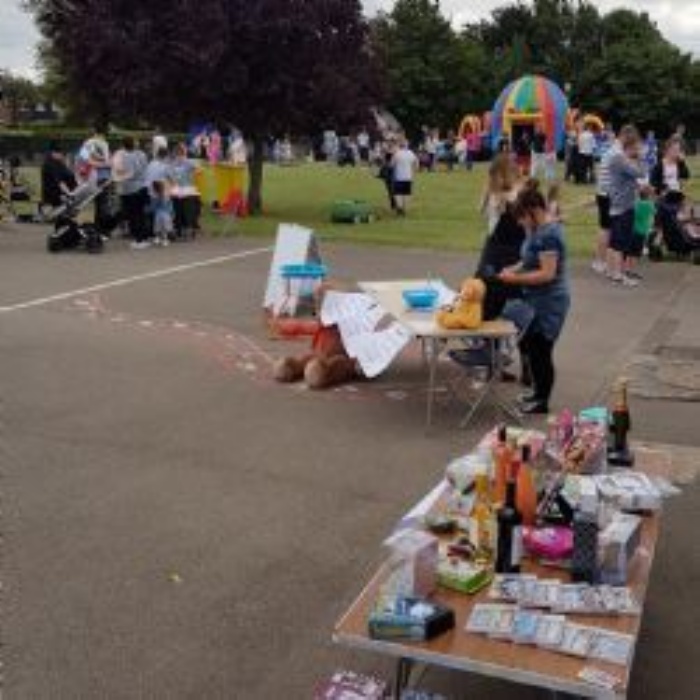 Families, staff and the local community enjoyed a fantastic afternoon of fun filled activities at Beanfield's Unit Provision Summer Fun Day raising more than £1,600.
There was plenty of family activities including a bouncy castle, mega dome, penalty shoot out, hook-a-duck, craft stalls, tombola and a raffle, with prizes donated by local companies.
Unit Provision Manager Charlie Smith said 'We used to hold the fun days after school but our parents wanted the whole family to be involved so this is the first one we have done on a Saturday and it was a huge success. There were queues of people waiting when I opened the gates and it was lovely to see so many Beanfield families and members of the community coming along to support us.'
The money raised will be going towards sports therapies for the Unit next year. A local company will come in twice a week and adapt a range of sports to make sure that every student is included and can participate in the fun.
'It is important for us to put on events like the summer fun day as we rely on fund raising money for the extra resources and therapies that we would like our children to have and they help us to raise awareness of special needs and getting families involved within the school and local community. It is also nice to be able to give something back as the fun day is something that families can enjoy in a safe environment. Thank you to everyone who supported the event and helped us raise such a fantastic amount of money that will truly benefit all of our Unit Provision students.'