Beanfield Primary achieves Eco-schools Bronze award
07/07/2017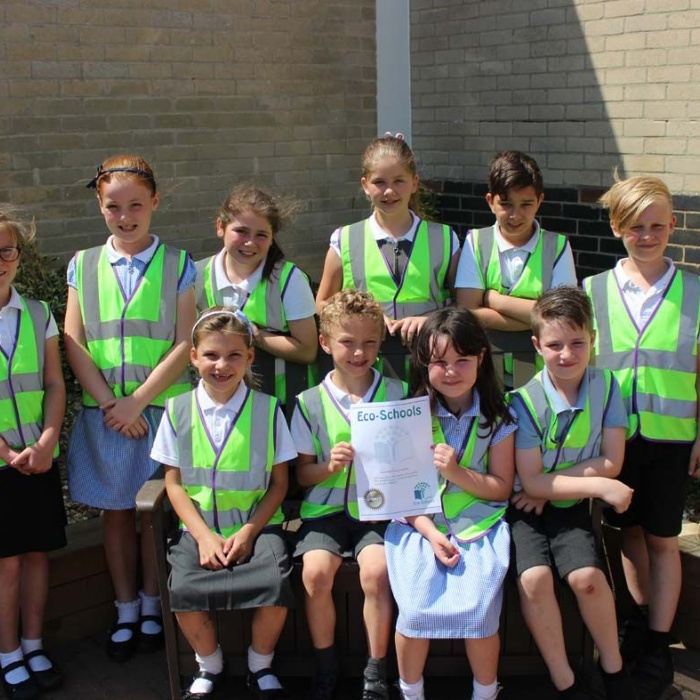 Beanfield Primary School is celebrating after being awarded the Eco- schools Bronze award, after taking part in a global environmental programme engaging millions of students across 64 different countries.
The programme is student led and focuses on topics including biodiversity, litter, healthy living, school grounds, transport, waste and water and its focus is on developing students' skills and well being.
To join up students had to complete an application form and 12 were chosen to meet weekly and litter pick around the school. To qualify for the bronze award they completed a school survey and came up with an action plan of improvements. They decided to focus on 'competitive litter picking' and now have four bins, each colour coded for a different house. From September students will compete to see which house can collect the most rubbish.
Energy saving has also been another focus and so the group has been enouraging staff to turn off lights and overhead projectors when not in use.
Year 4 student Ryan Johnson said 'I like Eco club because I can help the environment and make our school a better place. If everywhere was dirty and our surroundings were full of rubbish then people wouldn't want to come here.'
Year 5 teacher Mrs Tracy Freeman said 'I'm really proud of them all and they are very proud of themselves. Everything has stemmed from what the students have wanted. It is very much their own voices and ideas. Not everything that they suggested was feasible but we have put those that were possible into place. They always think of such fantastic ideas and we now plan to work towards the Silver and Gold awards. We have really achieved something and made a difference.'