Oakley Vale students are young Entrepreneurs!
07/07/2017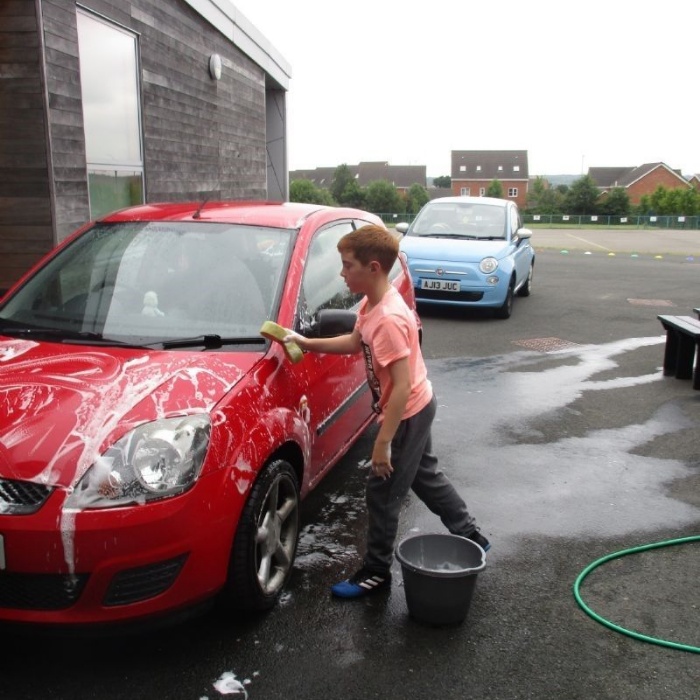 Well done to the Year 6 students from Oakley Vale who made more than £800 in profits after researching, marketing and selling products for entrepreneur business week.
The students chose their own groups and assigned business roles to different members of the group. They decided on a product to sell and were given a budget of £10 to buy the initial stock.
Items for sale included ice cream, milkshake, fruit kebabs and a chocolate fountain, while other activities included a photo booth, beat the goalie, throwing sponges at students, washing teachers cars or designing cupcakes so there was plenty of opportunities to raise cash.
Year 6 teacher Ms Anneka Smith said 'Entrepreneur week was a nice post-SATS project and it helped students learn real life skills. They had a strict budget and I didn't even let them go over by 1p! The idea was for them to make money and possibly give them an idea of various professions that they might be interested in in the future.
'We have had lessons on money and budgeting. It has helped them, not just with money and maths but with team building and developing communication skills so they have gained a lot from this week.'
Profits from the sales will go towards an end of year leaving present for the students.
Year 6 student Kaya Riley-Lester said 'As there were ice cream and cake stalls my group agreed to sell fruit kebabs as a healthier option. I enjoyed designing the posters, it felt like we were promoting a real business and the sales days were fantastic. I really enjoyed the week and learnt how to be mature and grown up.'