Saints Youth Team Player
11/10/2015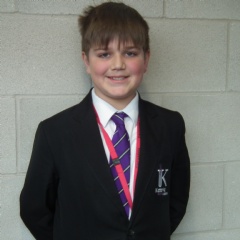 A Year 8 student from Kettering Science Academy has been chosen to play as part of a Saints rugby youth team for the East of the county.
Charles Fluester has recently been selected to play as part of the East Northamptonshire under 13s team and he trains regularly at Wellingborough School under the supervision of coaches from the Saints.
Charles said he plays a lot of rugby and when he is not playing for the Development Players Programme he also plays for his home team of Kettering.
He said: "I really enjoy playing rugby and I was happy to be given the opportunity to play for the DPP team for the Saints and also to be chosen to represent my home town."
The youngsters chosen for the Saints Development Players Programme have been selected for being promising young players and benefit from coaching provided by the Northampton rugby team as part of their investment into youth development within the sport.