Local firm works with students
28/04/2016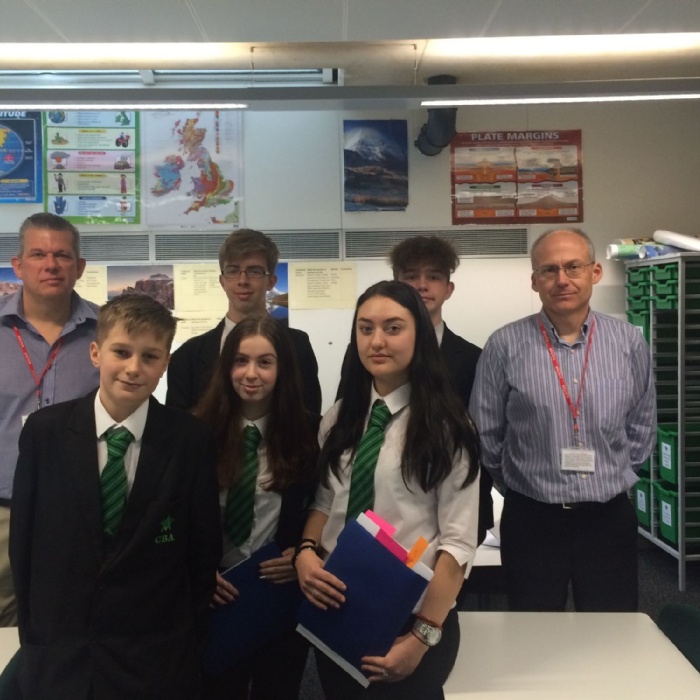 Business directors visited Corby Business Academy to work with our Year 10 Business Studies students.
RS Components staff members Mark Taylor and Adrian Mole worked with the students who are investigating business for their controlled assessment.
CBA Director of Business Alex Allan said: "Mark and Adrian were very impressed with our students.
"They gave the students an insight into the background of RS Components, the size of its international markets, the structure of the company and the importance of stakeholders.
"As a result the students now have an even deeper understanding of how business works in international markets.
'The students responded well to the event and asked Mark and Adrian lots of questions.
"We would like to thank the staff at RS Components for their continued support. We really value the relationship we have with the company."
(Adrian Mole, left, and Mark Taylor, right, are pictured with a group of our Year 10 students).