Thomas Clarkson Academy student at Twickenham
13/02/2013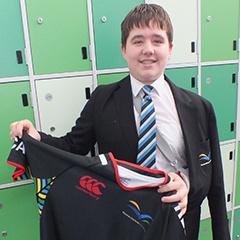 Captain of Thomas Clarkson Academy's Year 9 rugby team, Jordan Ashman, walked out in front of 81,000 people at Twickenham at the weekend (March 10th) wearing the academy's new rugby kit.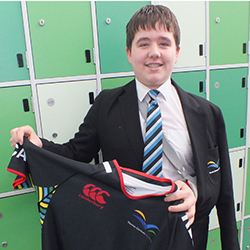 Jordan designed the kit alongside clothing manufacturers Canterbury and the captains of the Year 7, 8 and 10 rugby teams at a special workshop at Ely Rugby Club last year.
Kits for TCA's rugby teams will now be manufactured and provided to TCA for free as part of the project, which is called The All Schools Project.
Jordan stepped out on the pitch ahead of England's Six Nations game against Italy alongside students from other schools who were also showing off their new kits.
Jordan said: "The new rugby kit is really smart, I'm so happy with the final look. It was very exciting to see our ideas made into a real kit."