CBA Unit is rated Outstanding
19/05/2016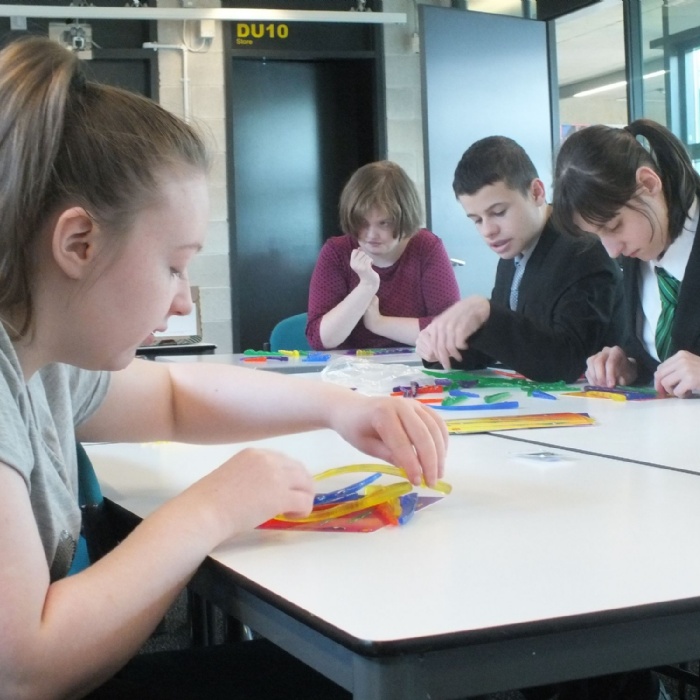 CBA Unit is rated Outstanding
Corby Business Academy's provision for students with special educational needs has been rated outstanding for the second time in a row.
Northamptonshire County Council has once again given the academy's Unit Provision its top rating in the authority's latest annual review of the effectiveness of special schools.
The Unit Provision was praised for reaching the 'highest standards of support and aspiration' for its students.
CBA Unit director Claire Robinson said: "Our staff work hard to ensure students have a positive experience of school and that they are supported in their social and emotional development as well as their lessons.
"We always strive to improve upon what we offer young people and the breadth of opportunities that we make available to them.
"We are thrilled to have been praised so highly by an external organisation and are delighted that our staff know the work they do is valued."
The Unit Provision is a 75 place facility which addresses the needs of students with profound and multiple learning difficulties, severe learning difficulties and complex moderate learning difficulties.
It also addresses the needs of students on the autistic spectrum.
The county council's report said all Unit students meet or exceed their targets and they are included in all aspects of the whole school life.
It added: "Leaders in the main school and in the Special Educational Needs Unit are clearly very reflective practitioners who want the best for all their students.
"This balance of a nurturing environment alongside stretch and challenge and robust systems is a strong feature of the school."
The report also found that the Unit's sixth formers were involved in a variety of work experience and learning opportunities in the community that helped to prepare them well for life after school.