New Trust IT teacher has BAFTA award in mentoring
06/03/2016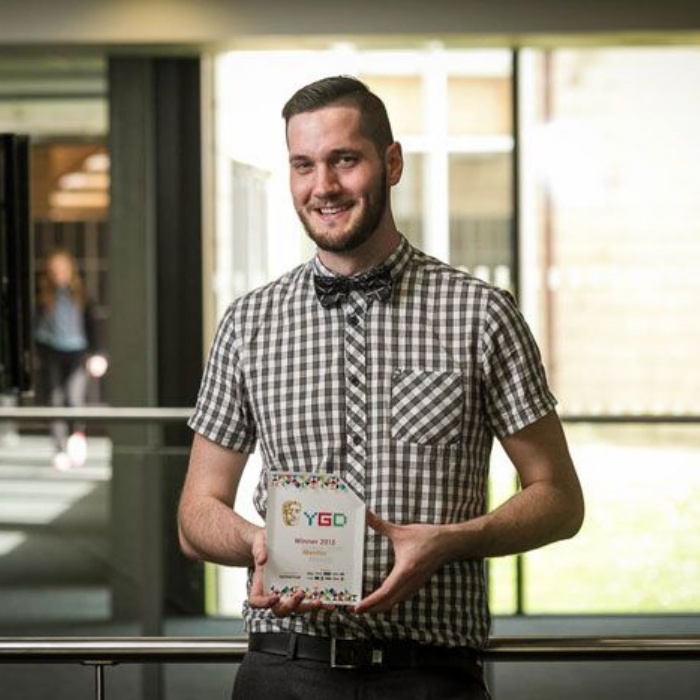 Teacher Ray Chambers, who is joining Brooke Weston's IT department, won a mentoring BAFTA after being nominated by his students for the iconic award.
His students at Uppingham Community College came second in the European Kodu Kup last year so they successfully nominated him for the YGD (Young Games Designer) Mentor BAFTA with 39 other finalists. Mr Chambers also won the Gold Plato Award for Outstanding Teacher of Technology in the 2015 Pearson Teaching Awards.
He said: 'I had a really good year professionally in 2015 which is why I thought I would move schools and have a change of teaching environment. I like Brooke Weston's structure and ethos plus it has some great extra-curricular activities for the students so I am hoping to contribute to that. Brooke Weston has a lot to offer, both to students and staff.'
Mr Chambers will start working here next week: 'I got involved in computing after completing a work experience placement in the IT department at a local junior school. One of the teachers thought I had a natural gift. I did the BTEC national diploma in computing and really enjoyed it and it took off from there. I have now been teaching for eight years. I have been making video blogs to help students code, plus schemes of work to show teachers how to support their students and help them progress.
'It is important that students learn to code but there needs to be a balance so they don't lose vital skills such as using spreadsheets and word processing that they need for industry. Learning to code definitely helps with maths and problem-solving, plus it teaches students to be resilient and logical.
'It doesn't feel like work when I am in the classroom because I enjoy spending time with the students and I enjoy my subject. I like to do fun games to get the students engaged plus extra-curricular studies to extend their learning. Examples include getting them to try a different programming language or developing apps to give them a purpose and experience of real-life coding applications. I am really looking forward to joining the staff at Brooke Weston and getting to work with the students.'