KSA student takes leading role on West End stage
06/09/2016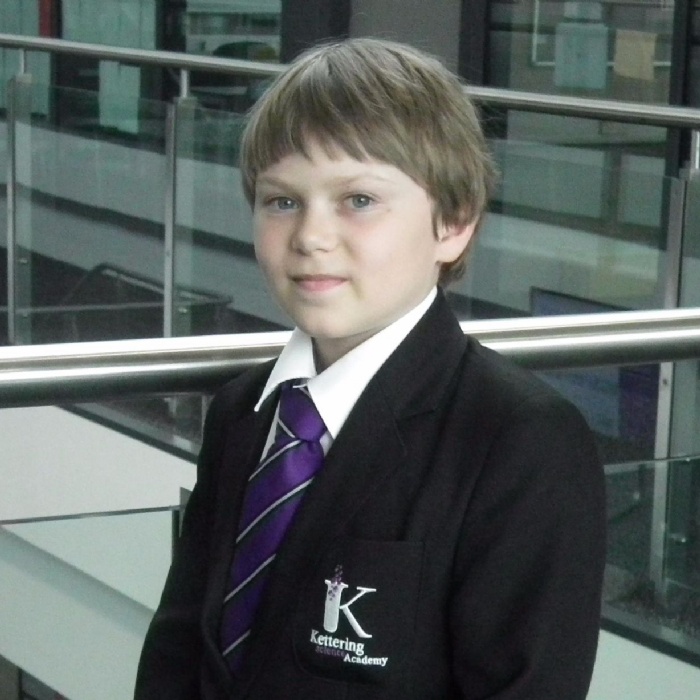 A Year 7 Student at Kettering Science Academy, Archie Durrant has landed himself a leading role in apopular West End Musical.
Archie is currently starring as Charlie Bucket in Charlie and The Chocolate Factory at Drury Lane Theatre in London.
On Tuesday 17th May Archie debuted in his new role as Charlie and a few shows in all is going well with his new challenge.
Archie said: "So far so good! All has gone well with my first shows. It is a lot responsibility being the lead character as the whole cast is relying on me to get it right."
Archie had six weeks of rehearsals before taking on his exciting new role.
He said: "I am working with a brand new cast and we are all starting out in the show together, which really helps."
Archie is no stranger to the stage and has been previously starring as Mike Teavee for the last 18 months in the theatre production, but he auditioned for the part of Charlie back in January and he is enjoying the experience playing this leading role presents.
Archie is on the agency books at Starlight Dance and Musical Theatre School in Kettering and it is through the agency that he has secured his previous professional roles including appearances in a stage production of The Snowman and more recently as Mike Teavee.
Archie is not always in school at KSA due to his commitments in the West End show but he said: "KSA staff, the Principal Mr Davies and all my teachers have been very supportive of me and so have my family."
Asked about what he is looking forward to most about his new part he said: "I look forward to making the part my own and it is great to take on the title role. I am also pleased to be able to take an individual bow at the end, getting to eat more chocolate on stage and actually getting my hands on a golden ticket. In my previous role Mrs Teavee, Mike's mum, clings onto his golden ticket!"
Archie's Dad, Mr Dave Durrant said: "we are very proud of all of his hard work and dedication in both his theatre and school work and all his achievements to date, especially in going from the role of Mike Teavee to the lead role of Charlie."
Archie is one of a group that perform the lead role on a rotational basis and he will be doing so until January.