CBA's Librarian wins School Librarian of the Year title!
10/03/2016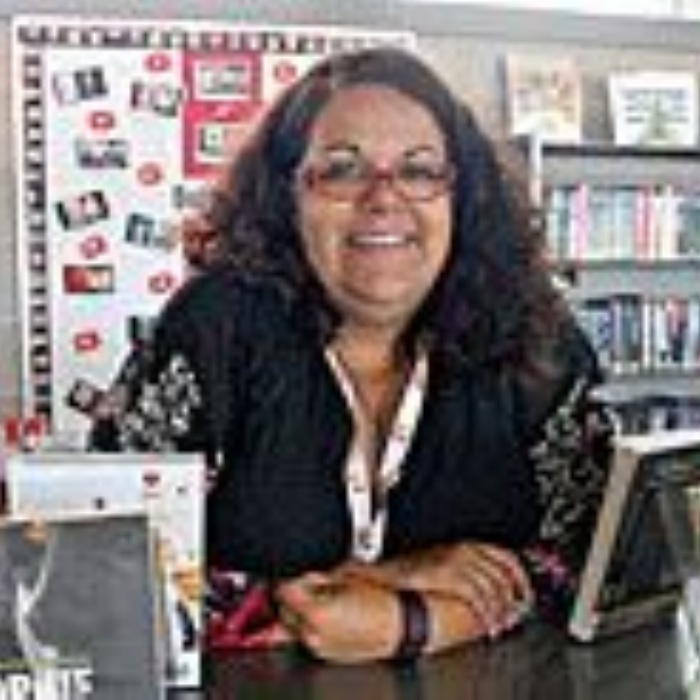 Congratulations to Corby Business Academy's amazing librarian, Amy McKay, who has been named School Librarian of the Year 2016!
Amy beat off competition from four other candidates to scoop the top national title awarded by The School Library Association. She was presented with her award by multi-award winning author Kim Slater at an award ceremony in London.
Amy runs a huge range of activities in our library and the SLA highlighted many exciting ones including home-made reward scratch cards, staff/student battles of the books, barbecues, sleepovers, trips to comic-con events and even zombie apocalypses!
As well as being full time librarian Amy also co-ordinates the prestigious Carnegie and Kate Greenaway Awards.
Ginette Doyle, Chair of the SLA School Librarian of the Year Selection Committee, said: 'Amy injects fun into her activities, whether to promote reading for pleasure or to demonstrate study skills. Her library is vibrant, colourful and full of displays promoting books, authors and reading. Passionate about her work she is a kind and caring individual who has an impact on the lives of her students: she is a very worthy winner of the 2016 award.'
Amy's achievement this year is particularly notable because 2016 saw an unusually long Honour list for School Librarian of the Year, a testament to the innovative, high quality work done by so many school librarians across the country. Five exceptional school librarians were considered for the award; each of them makes an exceptional contribution to the schools they work in.