Maths passes for Year 10 Corby Business Academy students
29/04/2013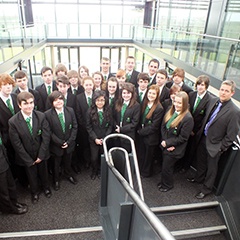 A number of Year 10 students at Corby Business Academy are celebrating after completing GCSE Maths early and achieving top grades in the subject.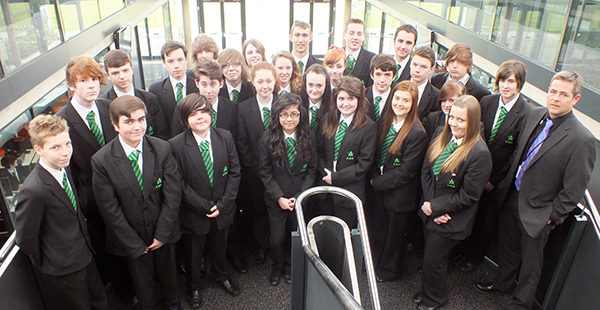 The group of 27 students – who all achieved A* to B grades - picked up their final grades this month (April).
Three students achieved A* grades, 18 achieved an A and six students secured B grades.
They will now begin to study AS level Maths, which they hope to complete by the end of Year 11.
CBA Principal John Henrys said: "The students have worked incredibly hard to achieve this outstanding set of results.
"Mr Wilson has developed a fantastic working relationship with this group of students. They have responded very well to his high expectations and completed the additional work necessary to gain these qualifications."
Director of Maths, Heather Thompson, said: "I think the students are remarkable. The commitment that they showed in attending the extra sessions after school during Session 4 to get ready for the exam was fantastic and proves that hard work and dedication bears fruit."
Year 10 student Beth Fennell, who achieved an A grade, said: "I was really pleased – it was a lot of work but it was nice to open the envelope at the end and see that it had all paid off."