Ofsted reports 'significant changes' and 'positive impact at TCA
21/10/2016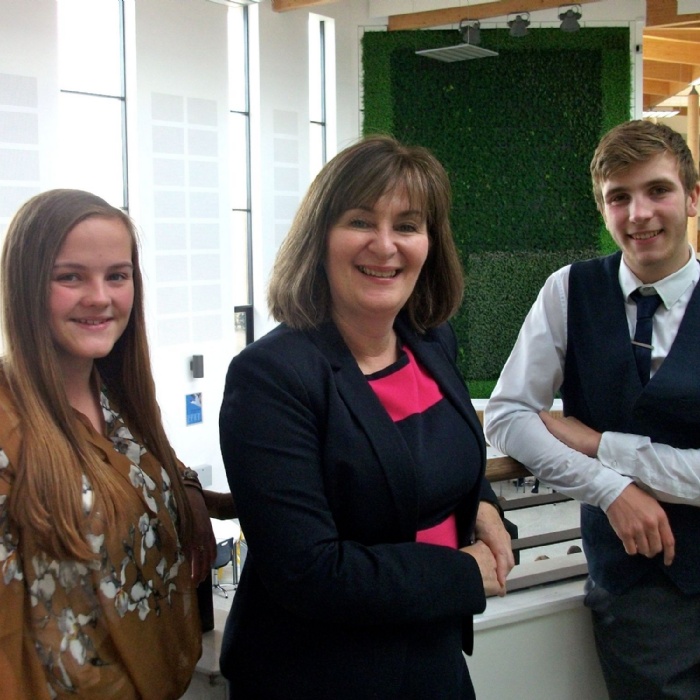 Ofsted has reported that 'significant changes' implemented at Thomas Clarkson Academy over the past six months 'are having a positive impact on standards across the academy.'
Their report focused on staffing, quality of teaching, off-site provision and the support given to the academy by the Brooke Weston Trust.
In addition to new Principal, Anne Hill, recent appointments include a Vice Principal, senior teacher for maths plus eight additional subject teachers and the academy is now fully staffed.
Ofsted said 'academy leaders have ensured that there has been a strong and effective focus on improving the quality of teaching, learning and assessment' and 'the actions that have been taken are having a positive impact.'
'Regular visits to classrooms, scrutiny of pupils' work and observation of teaching' mean that 'academy leaders have a clearer understanding of the academy's strengths and the weaknesses that remain.'
This summer the percentage of pupils achieving A* to C in English was 57%, a 20% improvement on last year while results for mathematics also improved and 'rates of progress also improved' in both subjects.
The focus has been on ensuring that all teaching is at a good level. Strategies have been put in to identify and support those whose practice is less than good and 'good use is being made of expertise from other schools within the trust.' This includes subject leader meetings and a recent training day with local primary schools.
Ofsted said that the school has 'developed a plan which you are using to ensure that the necessary improvements are made to the academy' which includes 'ambitious timescales. '
The report, written after Ofsted's monitoring inspection on 20 September, stated: 'Leaders and managers are taking effective action towards the removal of the serious weaknesses designation' and that both the school's improvement plan and the trust's statement of action are 'fit for purpose.'
Principal Anne Hill said: 'While we are very pleased with the report, which is a fair and accurate reflection of where the school is now, we recognise that there is still a great deal of work to be done to ensure that the children of Wisbech receive a great education. There has been progress but the most important thing is that we continue to improve. The Brooke Weston Trust has played a huge part by supporting Thomas Clarkson Academy, both at a strategic level and also by allowing staff from other Trust schools to come along and work alongside us to strengthen our classroom practices and boost performance.'
CEO of the Brooke Weston Trust, Dr Andrew Campbell said: 'This report reflects the significant progress that has been achieved since the last inspection. The Trust will continue to support Thomas Clarkson Academy in every way possible. This report shows that the strategies and interventions put in place so far are having a positive and measurable effect.'
Principal Anne Hill is pictured with Head Girl Charlotte Cameron and Head Boy Euan McConnachie.