Max overcomes odds to achieve Scout award
11/08/2016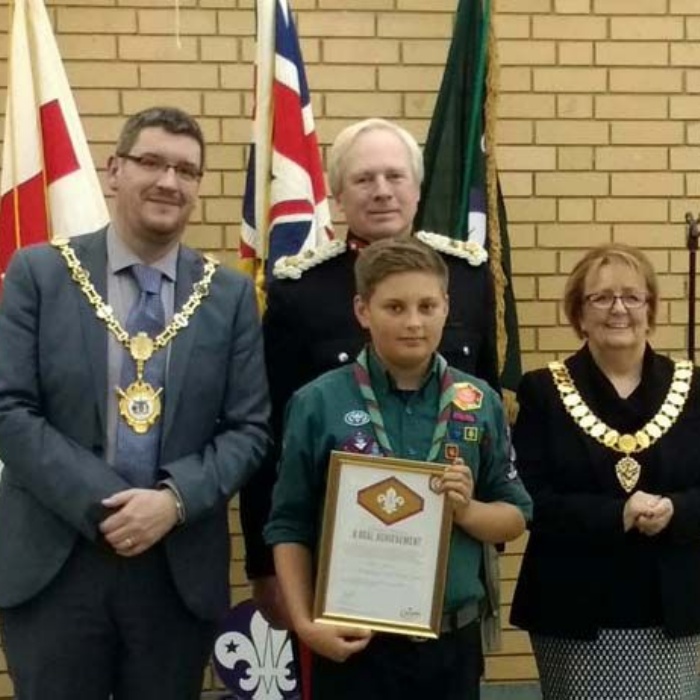 Congratulations to Brooke Weston Academy student Max Oram, who received his Gold Chief Scout award at a ceremony attended by the Mayors of Corby and Kettering.
He needed to complete challenges in categories including teamwork, adventure, skills and community, which involved him spending two nights at the Millennium Green in Desborough planting new trees and shrubs.
Halfway through the physical challenge disaster struck as Max broke his arm meaning that he was unable to complete it. The badge structure also changed so he had to complete more challenges to earn the award.
Undeterred and determined, he carried on and was presented with his award at a ceremony that was attended by the Lord Lieutenant of Northamptonshire as well as the local mayors.
Max said, 'When I first joined the Scouts, an older friend that I looked up to received the award and I knew I wanted to win one of my own. I am really proud that I achieved my goal and persevered even when I felt like giving up.'