BWA teacher launches BAFTA competition at BETT
02/01/2017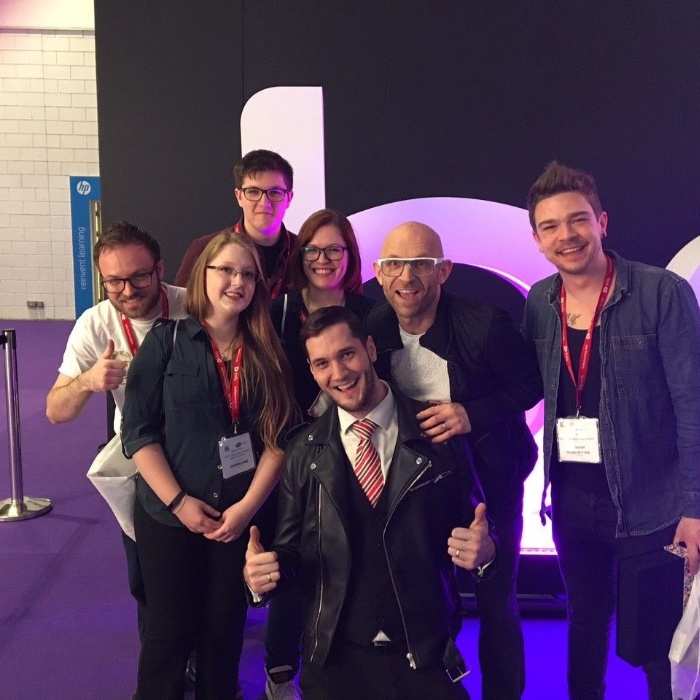 Ray Chambers, computer science teacher from Brooke Weston Academy was invited to launch the 2017 Young Game Designers competition on behalf of BAFTA at this year's BETT education show.
Ray who previously won the BAFTA Young Game Designers Award for mentoring students in coding was asked by BAFTA to assist them with the content of this year's YGD and he launched the national competition with The Gadget Show's Jason Bradbury.
BAFTA is the leading British charity that supports, promotes and develops the film, television and games industry. YGD gives an insight into the gaming world as well the chance to win once-in-a-lifetime experiences with top game makers through their annual competition.
The competition is open to students aged 10 to 18 interested in coding, drawing or writing. Finalists could see their gaming idea turned into a reality, win amazing prizes and get to meet some of the biggest stars of the industry at a glitzy awards ceremony in London.
Ray said 'It's nice to be involved with BAFTA because it means that I can put forward new and exciting opportunities to my students and offer them experiences that they might not have had before. In June I was able to get Daniel Gray, who was responsible for making the game 'Monument Valley', to Skype our students. The competition that YGD runs is fantastic for any student interested in gaming to showcase their skills and potentially win a fantastic prize.'