TCA student wins top prize in photography competition
02/03/2017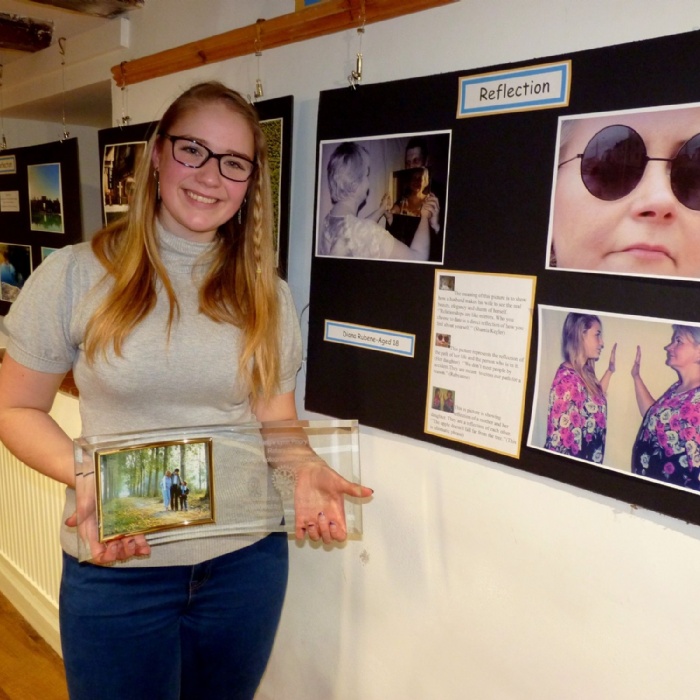 Congratulations to Sixth Former Diana Rubene, from Thomas Clarkson Academy, who took up photography specifically to enter a competition and scooped first prize in her age category!
Diana, from Year 13, submitted three pieces based around the theme, Reflection, for the Rotary Young Photographer competition and now she is through to the District Final.
She was awarded with a certificate and commemorative photo frame. Diana is studying Art, ICT and Business, and plans to go on to university. She said: 'I am passionate about art, love to be challenged and am always ready to try new things. Photography is something I actually had not done before and now I have found a new way to look at art from different point of view. I am interested in art, photography, music, languages and sport and I see myself working as International Event Manager as it would be a great job that would combine all my passions.
'I really like to be a role model that younger students look up to and see that it is great to be involved in different events and feel great about success. I would like to say big thank you to TCA for encouraging and giving me the opportunity to express myself. Also to my family, friends and all the teachers who been always supporting me giving me confidence and making me believe in myself. I am a very positive and artistic person and am looking forward to the area final of this competition.'
Teacher Sarah Loosemore said: 'Diana is an amazing, independent, talented and creative student and she did really well in this competition, particularly as she had not tried photography before. It is testament to her hard work and vision that she has got this far and we wish her all the success in the next round as well.'