Teachers achieve SLE designations
02/07/2017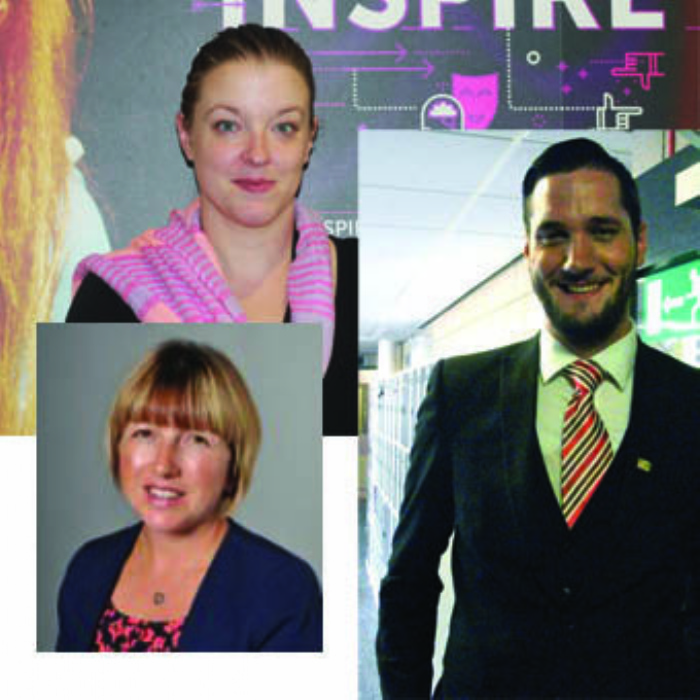 Congratulations to three of our teachers from across the Trust who have been accredited as Specialist Leaders in Education.
Gemma Barber from Thomas Clarkson Academy, Ray Chambers from Brooke Weston Academy and Julia Mallard from Kettering Science Academy underwent a gruelling application and assessment process and now they can offer training and advice to other schools. They will join around 8,000 other SLEs across the country. Their remit is to offer professional support to colleagues and promote best practice in their subjects.
Mrs Barber has been designated as an SLE in Continuous Professional Development and Assessment. Miss Mallard is an SLE in Performing Arts, Drama and Assessment while Mr Chambers has his accreditation in Computing.
Mrs Barber, Assistant Director of the Brooke Weston Teaching School hub in Wisbech, said: 'At the heart of everything I have done the common theme has been about improving education for all students. I believe that the key to this is working with teachers on the front line to develop and enhance their practice to make outcomes better for students. In this ever-changing landscape we need to support teachers throughout their career and give them the opportunity to become reflective and inspiring leaders as this is the only way we will improve the education system and outcome for our students.'
Miss Mallard, Head of Performing Arts at Kettering Science Academy said: 'I realised how much I wanted to work with teachers and train them. I love developing ways to improve teaching and learning across the school. I do a lot of unofficial work outside of school on social media and forums trying to develop practice and sharing schemes of work.
'The award means that I can facilitate at the Brooke Weston Teaching School and teach on the courses although my students are the most important thing and being their teacher is still priority. It is so important to develop teachers that want to do a good job and want the best for our students. I love working with people who are as enthusiastic about teaching as I am.'
Mr Chambers, computer science teacher at Brooke Weston said: 'I was super excited when I was given the opportunity to become an SLE. I have always loved working with teachers and encouraging them to think outside the box with technology. With the shortage in computing specialists across the country I really wanted to help support schools make the transition from traditional ICT to Computing.
'I wanted to do it because I can see the need in both primary and secondary schools. The government made the change to computing roughly two to three years ago and there hasn't been much in the way of training or support. Computing at schools has been a great organisation and they have supported with quick start guides. Unfortunately, there hasn't been much in the way of hands-on training and I wanted to bring some real life experience to the table.'
Cristina Taboada-Naya, Director of the Brooke Weston Teaching School said; 'We are delighted that Gemma, Julia and Ray have attained their SLE accreditations. They are all talented teachers with a real passion for developing networks and expertise in their own specialisms. They are a great asset and we look forward to deploying them across the Trust and beyond so they can share best practice in the profession.'