Introducing the new Secondary Trust Director of English
16/03/2017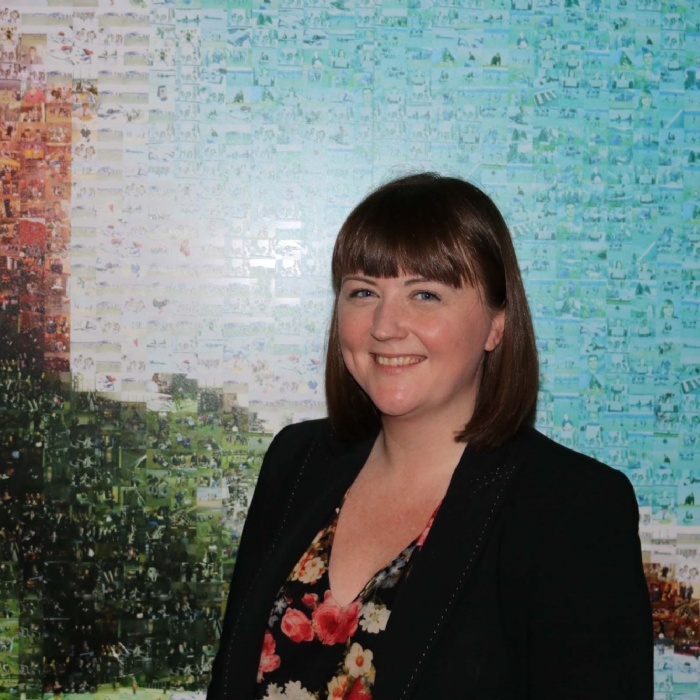 Congratulations to Kerry Prior, who is the new Trust Director of English at Secondary level. Kerry has a strong background in her subject, having been Director of English at Corby Business Academy for 18 months and a teacher for over a decade.
Her organisational skills, passion for her subject and drive to make a difference will see her working with colleagues across the Trust for two days a week, while continuing her classroom practice for the other three days.
She said: 'I wanted the role because it was about teaching and learning, classroom practice and driving up standards. It is about making children excited about English and, as teachers, conveying our engaging, passionate and wonderful subject to our students.'
Ms Prior has always taught in Corby: 'I started my career at Kingswood and was there for six years. I did various roles such as student voice champion, citizenship co-ordinator, anti bullying officer and lots of pastoral, student-focused jobs. I came to Corby Business Academy just over four years ago as the Assistant Director of English to get the focus back into my subject and improve my own practice.'
She became Director of Subject 18 months ago and has already liaised with secondary colleagues across the Trust during network meetings, giving her an insight into what the new role entails: 'The existing network has grown and developed with cross-Trust working, setting standards, assessment targets and data comparison. We meet regularly so it is exciting that this collaboration is expanding.
'We met for a couple of days at the end of last academic year and the work we produced after just two days of being in a room together was fantastic. This new role will enable me to plan and facilitate more work like that to support departments in their drive to improve results and experiences.'
Kerry starts the role officially in September, and whilst her focus is on the progress and outcomes of the students taking exams at CBA this summer she is already planning initial strategies: 'I may have the opportunity to begin meeting with departments and individuals that I will be working with sooner, maybe setting plans in motion before the start of next academic year which would be good. I know from our context what challenges are facing us but I think the first job will be identifying what the common strengths and challenges are and starting there.
'It is about being perceptive and getting to the heart of what can and should change, what is capable of being changed and how we can achieve that. It is also about effective communication. Being Trust Director of Subject is a such a collaborative role, figuring out what people want and finding a way to provide that as well as showing colleagues things they may not have considered or suggesting what the steps forward could be.'
Kerry has already met with the other Trust Director of MFL, Mel Navarro-Marin and is also looking forward to working with the other Trust Directors of Subject as they are appointed. 'As a single Director of Subject you will be working with five different teams and leaders at different schools, but also I am mindful that I will work with the other Trust Directors. It is about cross working which brings a new dimension. What you strive for in schools is that you borrow things from different curriculum areas to improve teaching and learning and outcomes so it makes sense to do it at that Trust Director level as well. It will be an exciting and fast paced role and I am looking forward to working with colleagues at all levels across the Trust to share strategies, best practice and drive improvement and outcomes.'