New Commando Joe's initiative launched at CBA
28/03/2017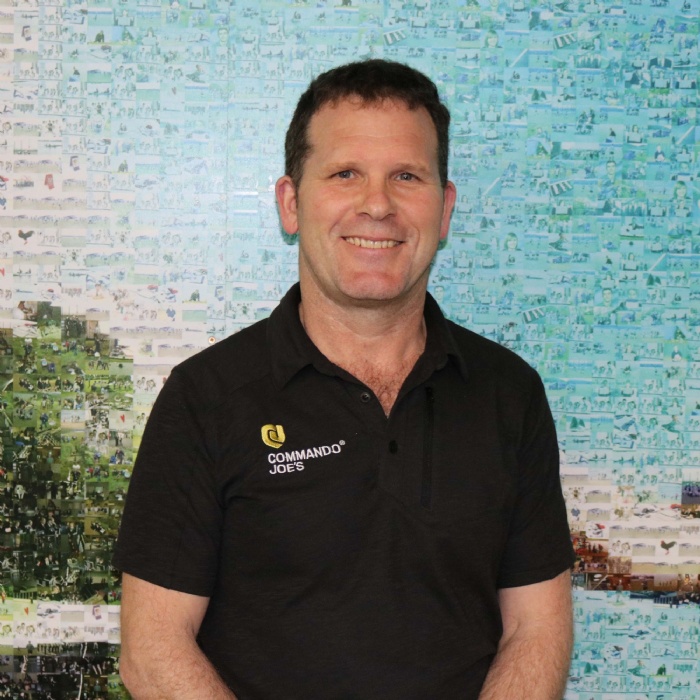 A new initiative has been set up at Corby Business Academy to motivate and inspire our students. Commando Joe's is an organisation, where instructors help students to realise their potential through exercises, workshops and practical sessions.
Former commando Dave Aston is working with our students to develop their resilience and skills. He said: 'The Commando Joe's experience is about is about developing students' characters. Many of the instructors are ex-Forces and I spent 30 years in the Royal Marines was explaining, so my first session was explaining about my life experience and telling them how I developed in the military. It is all about communicating, seeing what their characters are and how I can be an inspiration and role model for them.'
Mr Aston said: 'Some of them want to do fitness, but if so, they are going to design and build an assault course and facilitate it, it is up to them to really get stuck into the project. They have come up with some very good ideas, some want to learn basic first aid or survival skills so they will develop a broad range of skills. I enjoy delivering the programme and seeing the results. I love it and I know it works. It is about self- confidence, life skills and raising aspirations.'
Vice Principal Ms Callender said: 'We were invited to take part by the University of Northampton who is funding the initiative in five schools in north Northamptonshire. Commando Joes are not only working with students to inspire them and give them higher aspirations, they are also going to do a boot camp. I think it is going to be a great success. It gives the students someone else's point of view about how they have gone down their career path, especially if they want to go down the Army route, which some of our students do want to do.
'We run five hour-long sessions a day. As Dave is in school all day and is planning a boot camp after school, the students will get to know him because he is going to be here every other week and build up relationships. The scheme finishes in May 2018 so we should see a lot of great work happening in that time. A lot of students have shown enthusiasm and a positive attitude towards it already.'