3D video of CTS new build
28/03/2017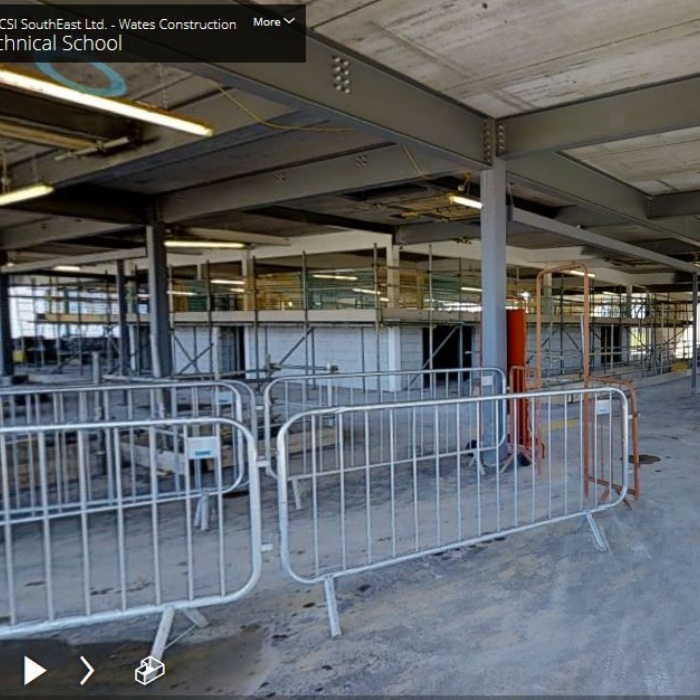 Here's the first searchable 3D glimpse inside Corby Technical School's new extension, which enables viewers to explore the first floor rooms and get an insight into its layout.
The new £6.8m project will enable the school to double its students along with the size of its accommodation. The 3,308 sq.m extension comprises extra classrooms, a drama studio, lecture theatre, media studies and music department including practice rooms plus provision for the new Sixth Form which starts this September.
The build is being managed by Wates, in conjunction with construction professionals from GSS Architecture, Pick Everard, Wates, Scape Procure and Northants County Council who have all been instrumental in the design and build process.
Brooke Weston Trust's Estates Director Matt Isherwood said, 'This is an amazing, searchable and interactive video. If people use virtual reality headsets then they can literally walk around the building and experience its space and design features. It allows users to access the build in great detail in a way they certainly aren't able to in real life. I hope the students and staff at CTS have a look around. Tools like this mean that the school community can really get an idea of what is going on behind all the safety fencing and hoardings and it gives them some idea of what to look forward to in September.'