CBA hosts Big Book Quiz
04/05/2017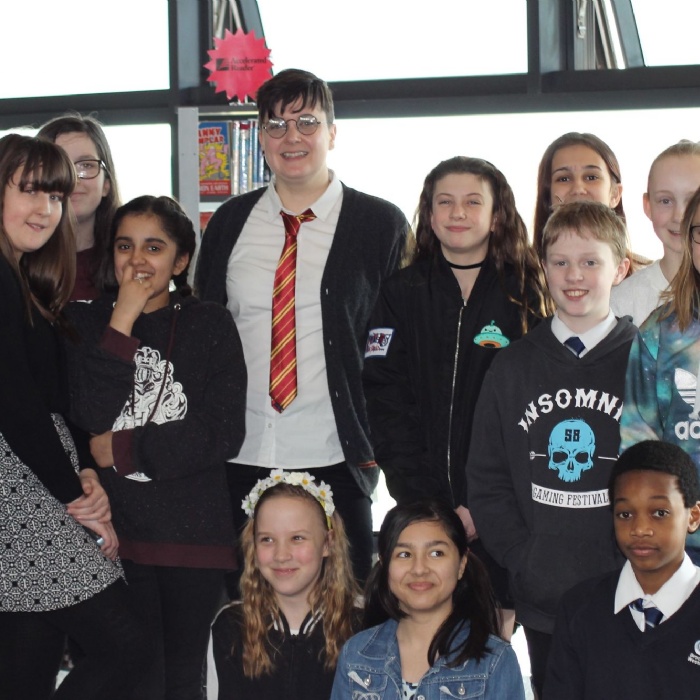 Secondary students from across the Trust had a great time at the Big Book Quiz at Corby Business Academy, attended by YA fiction author Non Pratt.
Staff and students dressed as their favourite fictional characters including Gangsta Granny, Harry Potter favourites, Cruella de Vil and Thing 1 and Thing 2 from Cat in the Hat.
Students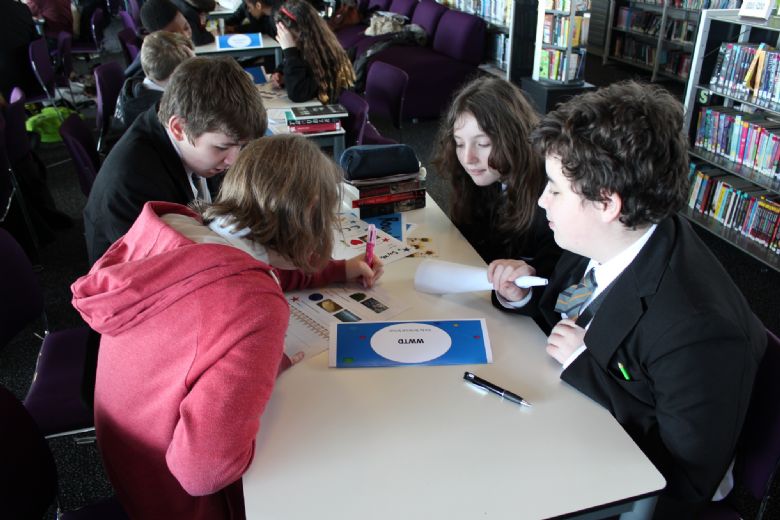 read 20 books in four different categories to prepare and there were also two further rounds that tested students' general book knowledge as well as physical challenges like performing a perfect pirouette or competing to see how many Oreos could be eaten in one go!
Non Pratt, who wrote the acclaimed Young Adult novels 'Unboxed', 'Trouble' and 'Remix' was a special guest and spoke about her books and life as an author. Brooke Weston students Eliza Donnelly, Eliza Markova, Andreea Ungureanu and Daisy Ahearn won a prize for the best team name - 'Sweet Chocolates' while the winning quiz teams were CBA's Element Hunters and Unbooked in first and third places respectively while KSA's Biggies were runners up.
CBA's Head Librarian, Amy McKay said: 'The entire day was organised by Christina Mangin, who has worked enthusiastically and diligently throughout this academic year to ensure its success. A big thank you goes out to all the Year 9 volunteers who ensured the day ran smoothly by greeting and looking after the visitors, marking all the quizzes and generally being amazing. It was such a success and so much fun, we've already started planning next year's quiz!'