Company donates attendance prizes for Trust secondaries
04/06/2017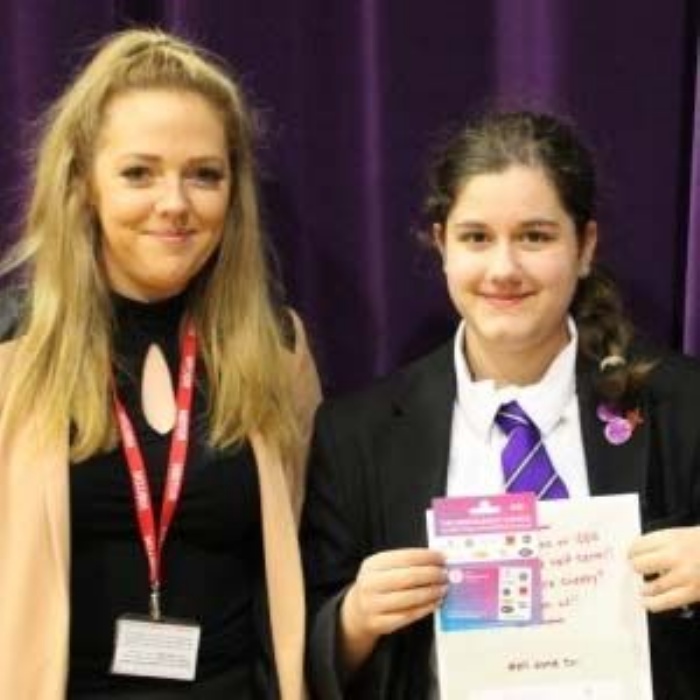 Thanks to Peterborough-based company, Vision for Education, who have kindly sponsored attendance prizes for all of our Trust secondary schools.
The TES-owned company, a supply teaching agency, is donating £25 vouchers to each of our secondaries each half term to be awarded to a randomly selected student with a 100% attendance record.
The initiative has been running at Thomas Clarkson Academy for some time and it is now being introduced across our Northamptonshire schools. So far the lucky recipients are Year 10 student Joshua from Corby Business Academy and Ana, a Year 9 student from Kettering Science Academy. They were each presented with a £25 Nando's voucher by Louise Butterworth, a senior consultant at Vision for Education. Further presentations will take place at Brooke Weston Academy and Corby Technical School.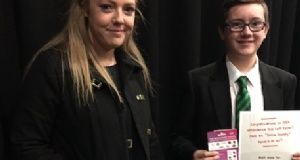 Ms Butterworth said: 'We are a Northern-based company but we are not pushy or hard sell and we came out on top in a recent survey for our working practices. We know that supply is quite costly so if we can give something back then that is great. It is all about building relationships with schools and being involved.
'We are keen to promote this and we offer the scheme to every school that we work with. Some present the vouchers to their most improved student, others promote pupil premium or reward good attendance. We donate one £25 voucher per secondary school per half term and it is a pleasure coming in to schools to present them.'
Brooke Weston Trust's Education Welfare Officer, Martine Boyd, said: 'Students have been pleased about the scheme and it has created quite a buzz, especially for those who have been randomly selected to win them. It is a positive outcome for those with a 100 per cent attendance record and it is a way of rewarding positive behaviour, thanks to the generosity of Vision for Education.'