Grease is the word at BWA!
05/11/2017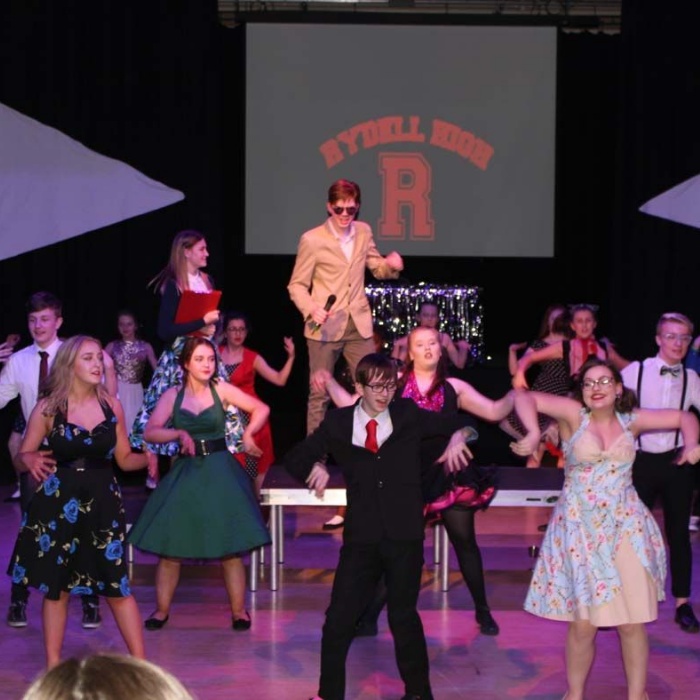 Students from Brooke Weston Academy staged two barn-storming shows of the classic musical 'Grease'.
The scene was set with the addition of a classic 50s car parked outside the entrance while the Weston Theatre had been stunningly tranformed into Rydell High.
The high-octane performances featuring the talents of George Owen as Danny Zuko and Rana Williams as Sandy Dumbrowski, ably supported by a multi-talented cast who brought the classic show to life.
There were many stand out performances including Seth Goddard as Vince Fontaine and Nkara Stephenson who sang a spell-binding version of 'Beauty School Dropout'. All of the performers were amazing and put maximum effort into the two-hour show.
It was an incredibly accomplished sell out event, that was put on thanks to the efforts of staff, including director Camilla Kerr, assistant director Chantelle Laurie and choreographer Dawn Willis.
A huge range of helpers ensured the shows ran smoothly and the performance was only possible due to top class musicians, AV and technical support, including catering and costume teams and stage hands.
Thanks to everyone who put in so much effort to make the show a success, particularly the students whose hours of hard work and rehearsals paid off stunningly.