100% attendance at TCA!
06/09/2017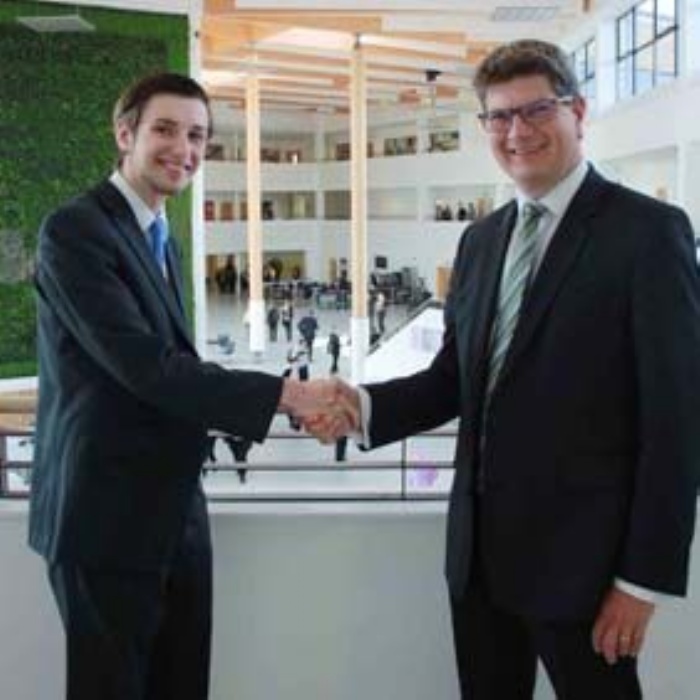 Congratulations to Sixth Formers, Taylor Cordell and Joseph Moore, who have each achieved the rare feat of maintaining a 100% attendance rate since they started at Thomas Clarkson Academy.
Both are pictured being congratulated by Dr Andrew Campbell, the CEO of the Brooke Weston Trust.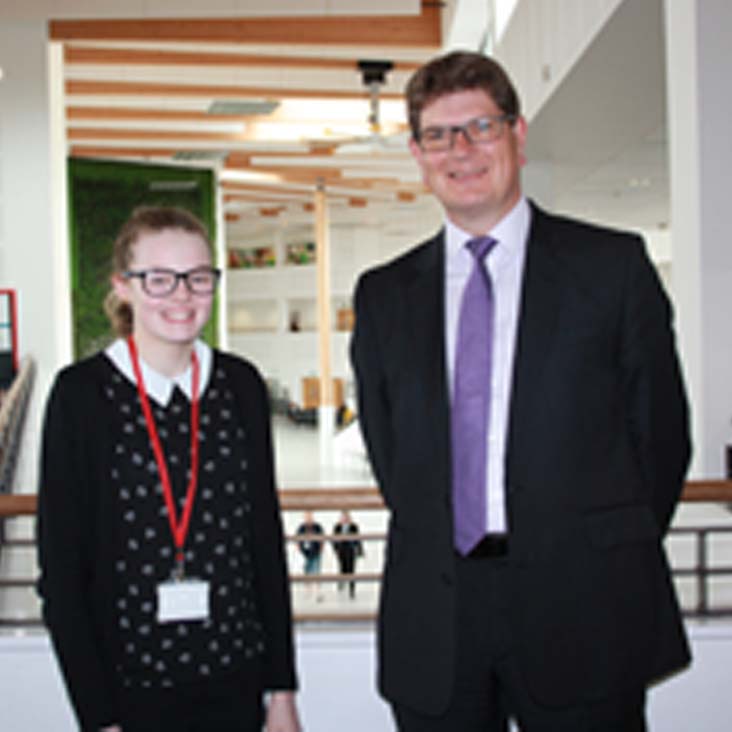 The Trust's Education Welfare Officer Martine Boyd said: 'Well done to Taylor and Joseph on their exemplary attendance. Research has shown that student absence can have a dramatic effect on the grades and outcomes that students achieve.
'We are constantly monitoring the attendance levels across our family of schools and Taylor and Joseph are proof that 100% attendance is achievable. Hopefully it will inspire other students from across the Trust to replicate this level of commitment.'