Netball success for TCA team
22/06/2017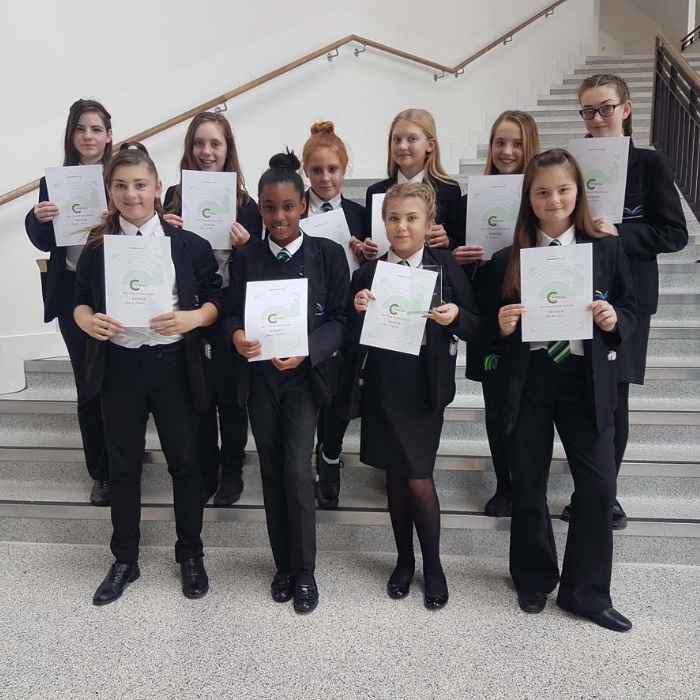 Well done to Thomas Clarkson Academy's Year 7 netball team who are gearing up for another sports tournament after a string of eight wins that clinched them the Isle of Ely championship title and first place in a District Qualifier.
The girls, who have only been playing together since September, have enjoyed a massive run of success, beating off teams from Neale-Wade Academy, Witchford Village College and Ely College to win the Isle of Ely trophy.
It is the first time that a team from TCA has won that competition and their run of six games unbeaten meant they were nominated, and won, the Brooke Weston Trust KS3 Team of the Year Award at our Annual Sports Award Evening.
The team's latest success has been winning a District Qualifier where they beat both Witchford and Ely with a scoreline of 7-6 and 13 – 6 respectively. They are now gearing up to represent the Isle of Ely in the Summer School Games next week at St Ivo School in St Ives.
Teacher Claire Thomas said: 'It is a really big event with an opening ceremony and lots of different sports so we are all really excited. The girls have all done amazingly well. I put their success down to the fact they are naturally gifted, have good teamwork and 100% motivation. They have come to every single training session and we have some really keen, but also naturally talented players that are show promise in a lot of different sports. Congratulations to them all, they deserve this success.'